Section
Column
In order to extend the internal memory and store personal data, images, videos or music, you can insert a microSD card (not included) into your phone.
Section
Column
Open the left cover on the back side of the device 1.
Column

Section
Column
Insert fingernail into the slit on the card slot and pull card slot forwards 2.
Flip card slot upwards 3.
Insert card 4.
Flip card slot downward 5.
Push backwards until it clicks into place 6.
Column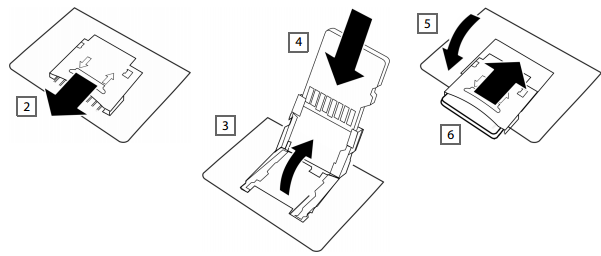 Section
Column