Skip to end of metadata
Go to start of metadata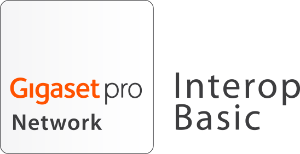 United Telecom
About United Telecom
United Telecom NV is een 100% dochteronderneming van Artilium PLC, een aan de Londonse AIM beurs genoteerd fonds. Artilium PLC ontwikkelt softwaretechnologiën voor mobiele operatoren en zorgt ervoor dat United Telecom profiteert van de allernieuwste software ontwikkeld op het gebied van mobiele telecommunicatie.
Wij richten ons voornamelijk op de residentiële markt, alsook op de kleine en middelgrote zakelijke markt. Door onze transparante prijsstelling, een individuele customer care en de "triple play aanbieding"-strategie zijn wij een sterke speler in ons segment.
Als gevestigde Belgische reseller levert United Telecom vaste en mobiele telefonie en VDSL-producten van hoge kwaliteit. Ons hoofdkantoor bevindt zich in Rotselaar, met een vestiging in Lommel.
See below for a list with supported features when using the Gigaset PRO IP Devices on the providers network.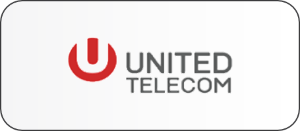 Trunk based solution
Feature                                       
N510 IP PRO
Software release:  
240
Basic Call
Yes
Calling line (CLIP)
Yes
Connected line (COLP)

-

1
Anonymous call
-

2

Do Not Disturb
-
Message waiting
-1
Call list/history
Yes
Voice mail deposit/retrieval
Yes
Call waiting
Yes
Call Hold / Toggle
Yes
Call forward (CFU)

-2

Call forward (CFNR)

-

2
Call forward (CFB)

-

2
Call Transfer attended

-

1
Call Transfer early attended

-

1
Call Transfer unattended

-

1
Call completed elsewhere
-

1

DTMF (RFC2833)
Yes
Conference 3pty
Yes
BLF Busy / Idle indication
-
Call pick-up direct

-

1

Call pick-up group

-

1

Call pick-up BLF

-

Auto provisioning
-

1
-1 Not supported by the platform
-2 Supported via Feature Acces Code
Documentation and Information
Find here the United Telecom support page.
Function
Feature code "on"
Feature code "off"
Call Forward Allways
*21*<tel. numb.>#

#21#

Call Forward Busy
*67*

<tel. numb.>#

#67#

Call Forward No Answer

*61*

<tel. numb.>#

#61#

Anonymous Call
*31*

<tel. numb.>

#31#