Skip to end of metadata
Go to start of metadata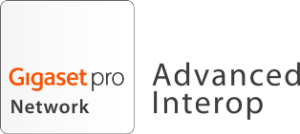 Zetacom
Over Zetacom
Zetacom helpt als system integrator om de samenwerking, bereikbaarheid en werkprocessen van organisaties te verbeteren: in het mkb, de groot zakelijke markt en in het bijzonder de gezondheidszorg. De focus ligt daarbij op het gebruiksgemak van oplossingen voor eindgebruikers en het rendement voor de organisatie. Daarom blijven wij ook na het realiseren van de initiële oplossing als partner meedenken en meewerken aan het gebruik en de doorontwikkeling. Zetacom heeft zelf alle expertise en technische oplossingen in huis voor bijvoorbeeld telefonie, zorgsystemen, netwerken en de beveiliging. Hierdoor kunnen de klanten zeker zijn van de beste integrale oplossing.
Experts van Zetacom zijn niet alleen technisch specialisten, zij kennen ook hun branche en de specifieke behoeften van onze klanten. Voor zorginstellingen werken wij bijvoorbeeld met zorgconsultants die zelf allemaal een achtergrond hebben als uitvoerende in de zorg. Daardoor weten zij hoe werkprocessen en technische hulpmiddelen het best ingericht en benut kunnen worden.
Zetacom werkt vanuit Zoetermeer (hoofdkantoor) en vestigingen in Den Bosch en Arnhem met ruim 180 medewerkers voor klanten door heel Nederland.
Documentation and information:
Find here the support page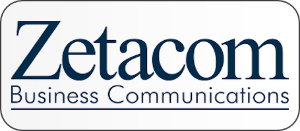 See below for a list with supported features when using the Gigaset PRO IP Devices on the providers network.
Supported features
Feature                                       
N510 IP PRO
N720 Multi cell
Software release:  
242
108
Basic Call
Yes
Yes
Calling line (CLIP)
Yes
Yes
Connected line (COLP)

-

1

-

1
Anonymous call

-

24

-

24
Do Not Disturb
-
-
Message waiting
Yes
Yes
Call list/history
Yes
Yes
Voice mail deposit/retrieval
Yes
Yes
Call waiting
Yes
Yes
Call Hold / Toggle
Yes
Yes
Call forward (CFU)
Yes
Yes
Call forward (CFNR)
Yes
Yes
Call forward (CFB)
Yes
Yes
Call Transfer attended
Yes
Yes
Call Transfer unattended
Yes
Yes
DTMF (RFC2833)
Yes
Yes
Conference 3pty
Yes
-
BLF Busy / Idle indication
-
-
Call pick-up direct  ( * 3 extension)
Yes
Yes
Call pick-up group ( * 3 )
Yes
Yes
Call pick-up BLF
-
-
Call completed elsewhere

-

1

-

1
Central Phonebook
Yes
Yes
Auto provisioning
Yes
Yes
PBX menu
Yes
Yes
| | |
| --- | --- |
| -  | Not supported by device |
| -1 | Not supported by the platform |
| -2 | Platform feature via FAC |
| 3 | Via key extention module |
| 4 | Via PBX menu (RAP) |