Skip to end of metadata
Go to start of metadata
Introduction.
In the web-interface you can configure how the Maxwell will get the correct Date and Time settings.
Local
Manual
Provisioning (Default setting with NTP server: pool.ntp.org)
DHCP Option 42
Local
There is no access to any Date/Time server (NTP) in the network, locally or in the cloud. The Date and Time is set manually in the device.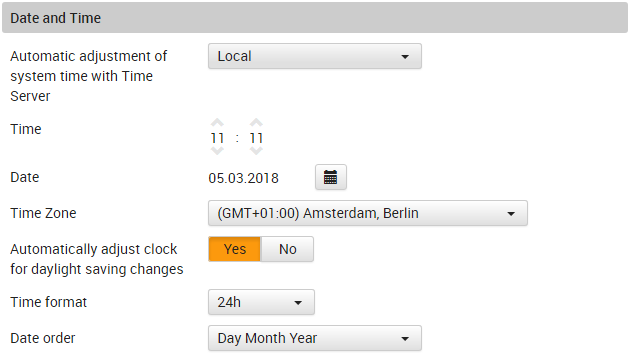 Manual
You configure the Date/Time server manually via the web-interface.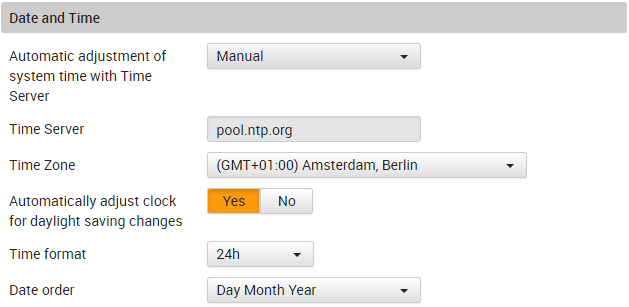 Provisioning
This is the default setting.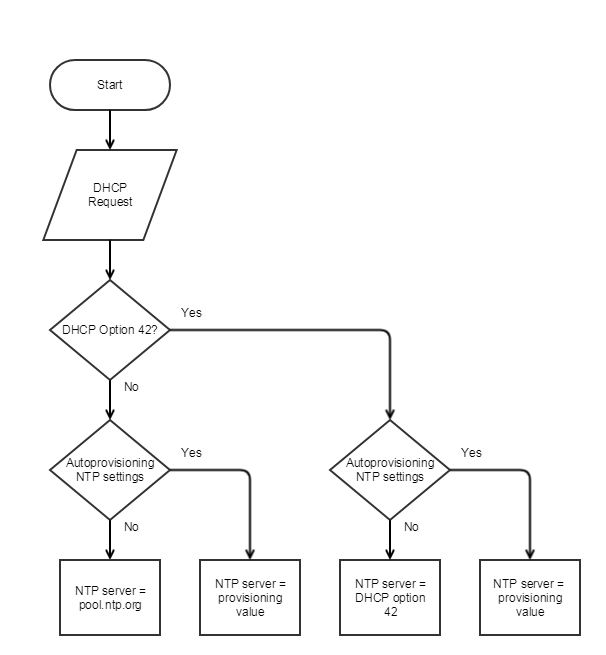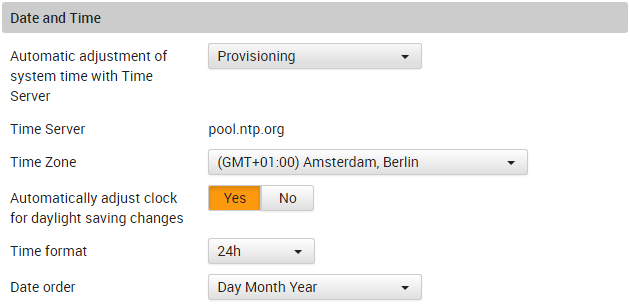 DHCP option 42
Use DHCP option 42 for the NTP server setting, when not send then use the NTP server send via provisioning.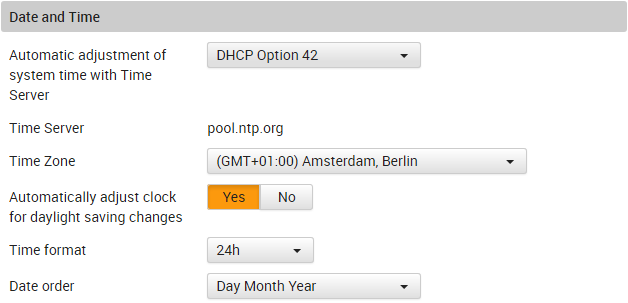 Auto-provisioning
Auto-provisioning parameter
Web-interface
Value
System.DateAndTime.AutoAdjustTime
(Updated in the 2.22 software or higher)



Local

NTPServiceDisabled.

Provisioning

NTPServiceEnabled

Manual

NTPServiceManual

DHCP Option 42

NTPServiceDHCP