For security reasons, you should frequently change the password for web configurator access.
There are two user roles with different user IDs, admin and user. The user ID is disabled by default. You can activate it here.
The password is set depending on the user role. The administrator is allowed to change the password for both admin and user. Logged on as user you can only change the password for user.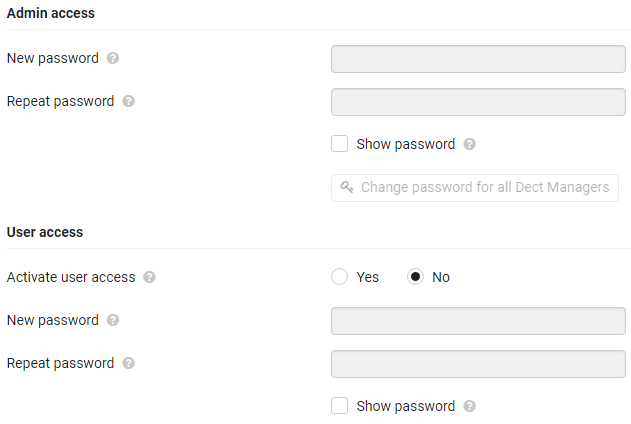 New password
Enter a new password for the administrator/user access to the web configurator. Default: admin/user
Repeat password
Repeat the new password entered in the Repeat password field.
Show password
To view the entered characters mark the check box near Show password.
Change password for all Dect Managers
Click on the button, if you want the password to be assigned to all DECT managers.
The password can also be set individually for each DECT manager using the web configurator on the DECT manager systems.
Activate user access
Click on Yes/No to enable/disable the ID for the user role.