Release Date:
November 2019

Version: BETA-RELEASE
mx3-3.15.9-release.bin

What is new?
Sennheiser USB headset support (Maxwell 3)
...
Enhancements   
Security update


Passwords are hashed (salted) inside the device
No transport in cleartext to the browser
Session handling now more secure (introduced PAM security)
Old password needs to be entered first, before it can be changed

Audio - call setup time improved
Phonebook import handling - improper entries will be ignored
Phonebook performance with 500+ contacts improved
Translation updates
Speechpath setup-time improved
Call list and -screen adjustments
...
Bugfixes
TeleS - No speechpath between two TeleS accounts - fixed
Vodia - Speechpath after call swap missing - fixed
Expansion Module - page key is constantly blinking - fixed
User specific UA header - Special separators removed
...
Known Issues
Maxwell 2: No CNIP update during call setup

Broadsoft: BLF list not visible in WebUI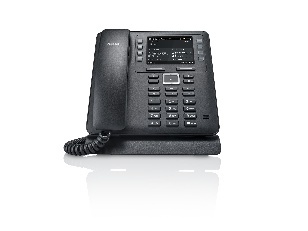 Standard version


Russianversion