In the Nx70 web-interface go to: SETTINGS - System - System log - SNMP statistics
Enter the SNMP manager information, in this example my PC (192.168.178.14).  
I used the default username and password.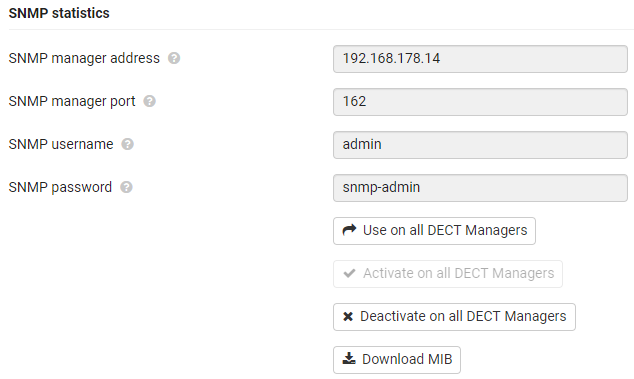 On this page you can also the Nx70 MIB file that you can upload on your SNMP server.