Release Date:
February 2020
Version: RELEASE
mx3-3.16.7-release.bin

What is new?
Emergency dialing - Definition of emergency numbers and dialling when keypad is locked
Unify OsBiz: Group Pickup support, Voicemail signalling, Autoanswer/CallManager support
Manual NAT support
...
Enhancements   
Name display in Phonebooks optimized
Long number display is optimized
Call divert/Missed Call list access improved
Save dialogues improved
Contrast for programmable keys configurable
Admin-/User-password back in configfile
...
Bugfixes
Known Issues
No User-/Admin-Password stored in 3.15.9 configfile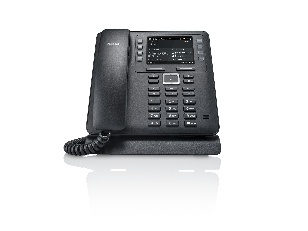 Standard version


Russianversion