Release Date:
March 2021
Version: RELEASE
mx3-3.18.1-release

What is new?
Enhancements
Interop

Improved functionality behind Unify OSBiz

Enable local phonebook search and dial during blind call transfer
Phonebook improvement - Synchronise the phonebook behaviour
Accept incoming calls via the center-/OK-key
Bugfixes
DTMF tones not sent in early media
TLS: Maxwell sends client certificate with CN=Maxwell, change to CN=MAC address
Provisioning:

HTTPS provisioning TLS improvements
Can not access Client certificate

Broadsoft

Automatic creation BLF keys, call-pickup code not visible in web-interface

Centile

HTTPS provisioning
XML query during outgoing call to deactivated XML phonebooks

Broadsoft

After ended call, the connection screen is still visible on the 2nd device
Call lists are not updated after the call
XSIAuthPassword are visible
Not possible to set call divert
Option "BLF create automatically" do not work on the Extension Module

Incoming call with letters in SIP From-user-part is not displayed on call lists
NTP client corrections
Expansion Module: BLF do not show status
Known Issues
New introduced features xhtml menus and switchable transfer via on-hook might not work for all users. Final version available in upcoming release.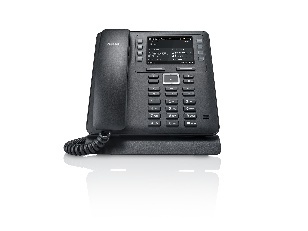 Standard version


Russianversion