How to get help with problems...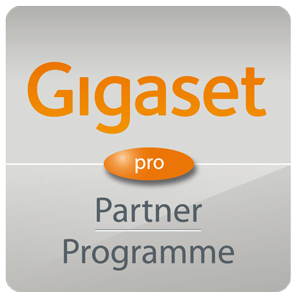 The Gigaset pro Partner Programme ensures that all parties in the supply chain receive access to Technical Support via an escalation process using the Gigaset Ticket Tool.  By all parties using a common ticketing platform ensures a speedy resolve to problems.
Supporting the End User
Gigaset pro Authorised Partners/Resellers provide first line support to End User Customers who require assistance with the configuration or operation of pro products.  Each Gigaset pro Partner has a support helpdesk and expert staff who are trained on the Gigaset pro products. End Users can contact this department with operational and configuration questions including faulty equipment and warranty issues.
> Summary: End User Customer - please contact the Authorised Partner from whom you purchased your Gigaset pro product as they will be pleased to provide you with support in the first instance.
Supporting Gigaset pro Authorised | Silver | Gold Partners
Gigaset pro Authorised Partners in turn receive support from Gigaset pro Distributors.  In the event that the Partner is unable to resolve a problem it can raise a Support Ticket on the Distributor.  Additionally Distributors can arrange Training on the Gigaset pro product sets which the Partner specialises in and which it supplies to its end User Customers.
> Summary: Authorised Partner – please raise a Support Ticket by logging into the UK Partner Portal & following the Service link.
Supporting Gigaset pro Distributors
In the event that a Gigaset pro Distributor is unable to resolve a problem it can forward the ticket or raise new Support Tickets directly on the Manufacturer.
> Summary: Distribution Partner – please raise a Support Ticket by logging in here.
Gigaset pro Support Escalation Overview: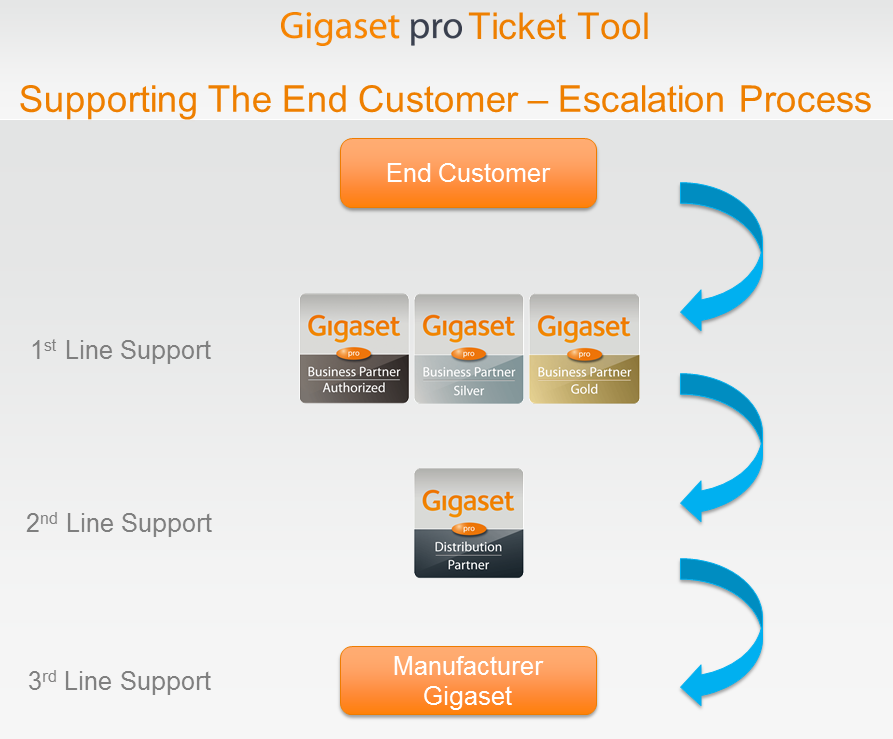 Please click here for a Ticket Tool User Manual which includes logins and instructions on how to raise a ticket.