In the Nx70 web-interface go to: SETTINGS - System - System log - SNMP statistics
Enter the SNMP manager information, in this example my PC (192.168.178.14).  
We used the default username and password.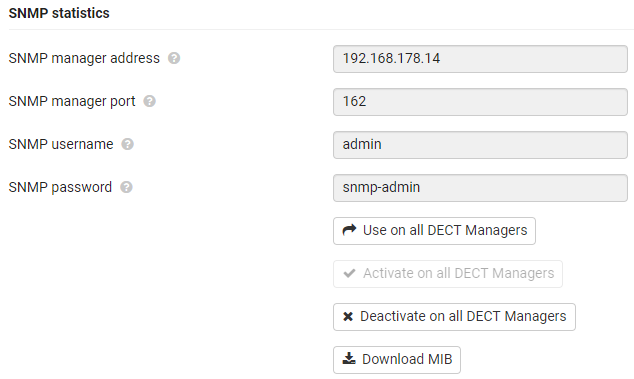 On this page you can also download the Nx70 MIB file that you can then upload on your SNMP server.