Introduction
You can operate one or more door interphones with video surveillance using the phone. Enter the data for the door interphone on this page.
Settings
In the web-interface of the Maxwell 10 go to: Settings - Services - Door Interphone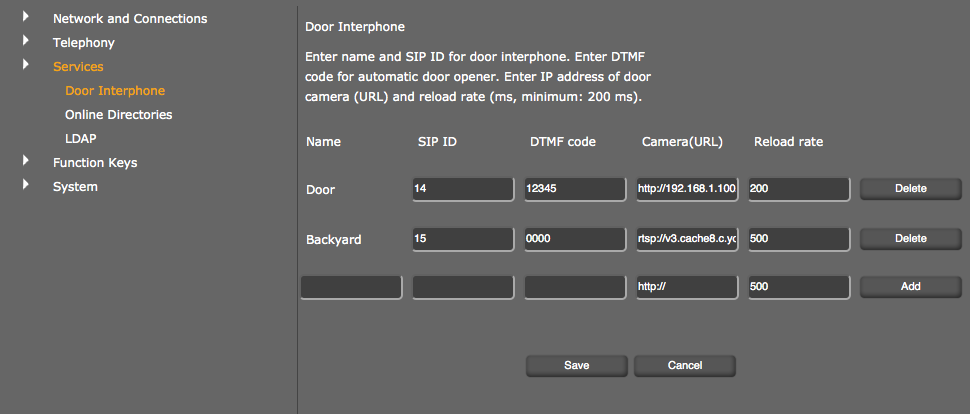 Enter a name and the SIP ID for the camera.
Enter the code for the door opener in the DTMF code field. This DTMF code is required to operate the door opener from the phone. The DTMF code can be found in the description of your door interphone.
Enter the URL of the camera in the Camera(URL) field.
This can be a jpeg, mjpeg or rtsp stream address
Set how often the image should be refreshed in ms in the Reload rate field (only important for jpeg).
Click on Add to add a camera to the list.
Click on Delete if you want to remove a camera from the list.
Click on Save to save your settings.