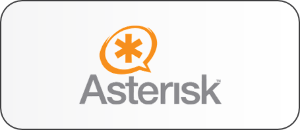 See below for a list with supported features when using the Gigaset IP devices behind an Asterisk PBX system.
All tests were performed by the Gigaset pro support team.
Version of the asterisk kernel: V1.6, V1.8
Dependent on the implementation of the Vendor, also Auto-provisioning and feature sync is possible.


| PRO Interop Features | N670/N870 | N510 IP PRO | N720 IP PRO | Maxwell 10 | Maxwell B/2/3/4 |
| --- | --- | --- | --- | --- | --- |
| Software release: | 2.23.0 | V042 | V032 | 2.2.129 | V1.14.6 |
| Basic Call | Yes | Yes | Yes | Yes | Yes |
| Calling line (CLIP) | Yes | Yes | Yes | Yes | Yes |
| Connected line (COLP) | Yes | Yes | Yes | Yes | Yes |
| MWI | Yes | Yes | Yes | Yes | Yes |
| Call list/history (local) | Yes | Yes | Yes | Yes | Yes |
| Voice mail deposit/retriev. | Yes | Yes | Yes | Yes | Yes |
| Call waiting | Yes | Yes | Yes | Yes | Yes |
| Call Hold/toggle | Yes | Yes | Yes | Yes | Yes |
| Music on Hold | Yes | Yes | Yes | Yes | Yes |
| Call forward (CFU) | Yes | Yes | Yes | Yes | Yes |
| Call forward (CFNR) | Yes | Yes | Yes | Yes | Yes |
| Call forward (CFB) | Yes | Yes | Yes | Yes | Yes |
| Do Not Disturb (DND) | Yes | Yes | No | Yes | Yes |
| Call Transfer attended | Yes | Yes | Yes | Yes | Yes |
| Call Transfer unattended | Yes | Yes | Yes | Yes | Yes |
| DTMF | Yes | Yes | Yes | Yes | Yes |
| Conference 3pty | Yes | Yes | No | Yes | Yes |
| Simult. ringing/call forking | Yes | Yes | Yes | Yes | Yes |
| BLF Busy/idle indication | No | No | No | Yes | Yes |
| Group pickup | Yes | Yes | Yes | Yes | Yes |
| Time/Date from PBX | Yes | Yes | Yes | Yes | Yes |
| Anonymous Call | | | | Yes | Yes |
| Session Audit | Yes | Yes | Yes | Yes | Yes |
| Session Timer | Yes | Yes | Yes | Yes | Yes |
| Remote Ringback | Yes | Yes | Yes | Yes | Yes |
| TCP | Yes | Yes | Yes | Yes | Yes |
| Phonebook local | Yes | Yes | Yes | Yes | Yes |
| Phonebook LDAP | Yes | Yes | Yes | Yes | Yes |
| Auto provisioning | Yes | Yes | Yes | Yes | Yes |