You can register other  GAP conform DECT Portable Part on  N510IP PRO 


           with their own specific registration procedure.

           To start the registration for other devices on a N510IP base station

              or use the Web configurator of N510IP: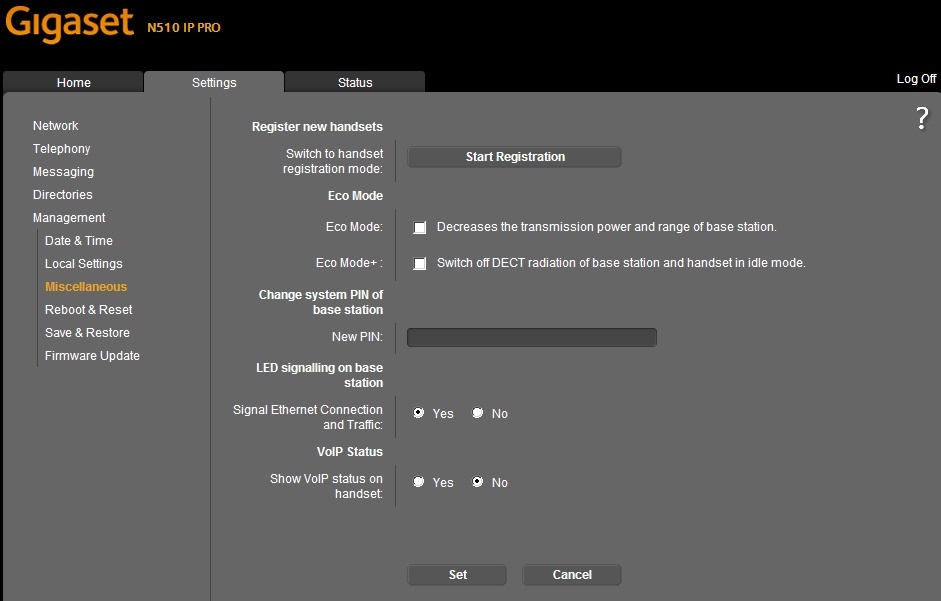 Please note:  All base connections are assigned to a Portable Part as receive connections directley after registration is complete. The first configured VoiP connection is assigned to the Portable Part as a send connection.


To find out The Registration procedures of other conforming DECT Portable Parts (PP) pleased look into their user manuals.

As an example the registration procedure of an conference phone (PP)  POLYCOM Soundstation 2W
 
Go to the menu and navigate to 'Admin Setup -> Diagnostics -> Restore Defaults' and press the 'OK' soft button.  It will work instantaneously, then navigate down to 'Reboot Phone' and press the 'Reboot' soft button.  Your phone will reboot.

Go to the menu and navigate to 'Admin Setup -> Registration' and follow the steps carefully.
choose the connection protocol  GAP and press 'OK'