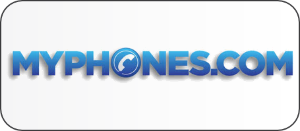 MyPhones.com has been at the leading edge of internet telephony for the past 10 years, specialising in robust, reliable hosted services packed full of the latest features.
MyPhones.com has an outstanding track record for the reliability and stability of our systems and a reputation for fast, friendly and accurate support.
Our systems are constantly monitored and regularly updated, and our comprehensive back-up systems are well established. The services we provide are the services we have designed and built ourselves. We know them inside out and deal quickly and easily with any questions or issues.
MyPhones.com systems have only been available to resellers via telecom companies. Until now…
Altos marks a new direction for MyPhones.com. It is a radical re-envisioning of the way hosted IP telephony can be delivered, and the first system we are making available direct to resellers.
At the heart of Altos you can see all the essential qualities of the MyPhones.com approach:
Our commitment to cutting-edge, super-smart technology,
Our focus on continuous improvement and development,
Our dedication to listening and responding to resellers' needs,
Our pride in offering intelligent and responsive support.
And, of course, our philosophy of fair and reasonable pricing.
MyPhones.com – cutting-edge cloud telephony from the people who know.