Open the web-interface of the Maxwell 4, go to: SETTINGS - DESK Phone - Pictures.
You can upload your own background picture or select one of the default pictures.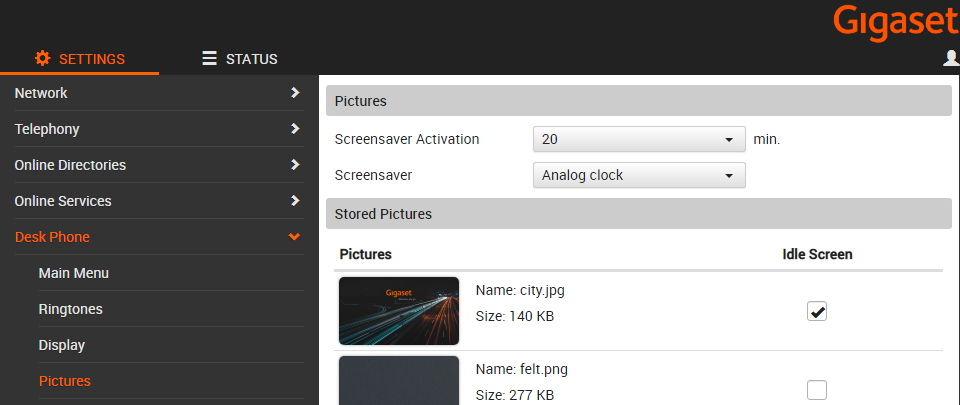 In the IDLE Screen column you can define which Picture is used, or when multiple pictures are selected then they will be switched every 180 seconds.