Release Date:
September 2019

Version: RELEASE
mx3-3.14.8-release.bin

What is new?
Changed icon for Quick Dial function key
Display message if call is blocked due to Call Barring list
User Agent Header can be changed
Enhancements   
Call log file increased from 30 to 50 entries
Function Keys: default active account is set by default
Broadsoft: Flexible seating - now possible to logout after a reboot
Voicemail counter improved behaviour
The name of the function key type Line can now also be changed
Added XSI phonebook option to left/right softkey (GPMB-6949)
Transfer popup behaviour improved (GPMB-6955)

DNS SRV+A (GPMB-6586)

DNS and re-register improved (GPMB-7320)

Vodia

[Park + Retrieve] Cannot retrieve a call when no DNS SRV record (GPMB-7210)

[Vodia] When Vodia is selected as platform missed calls is not working anymore. (GPMB-7218)




[Vodia][3.13.6-release] [max3] SUBSCRIBE with event refer (GPMB-7179)

Maxwell 4:

Implement Remote Control (GM-1231)





...
Bugfixes
Known Issues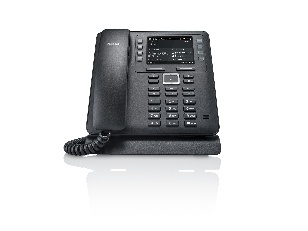 Standard version


Russianversion