Skip to end of metadata
Go to start of metadata
12Connect
Over 12Connect
12Connect was bij de oprichting in 2005 een van de eerste Voice over Internet Protocol (VoIP) providers in Nederland. In die tijd reikten de mogelijkheden van IP telefonie nog niet veel verder dan het verbinden van diverse vestigingen met elkaar, zodat onderling gratis kon worden gebeld. Toch zagen oprichters Wim van Breugel en Momo Kanouni al snel in dat de toekomst lag in telefonie via data in plaats van de traditionele dragers.
Evenwijdig aan de technologische mogelijkheden bouwden zij 12Connect stap voor stap uit tot een vooraanstaand bedrijf dat zowel particulieren als bedrijven helpt om op telecommunicatie te besparen. Doordat we de laatste technieken ook aanwenden om zelf producten te ontwikkelen, lopen we altijd voorop. Tegenwoordig bouwen we complete telefooncentrales in de cloud, waarbij we verschillende netwerken met elkaar integreren. Alles volgens de hoogste standaard en zonder kostbare investeringen.
Dat is telefonie anno nu.
Documentation and information:
Find here the support page
See below for a list with supported features when using the Gigaset PRO IP Devices on the providers network.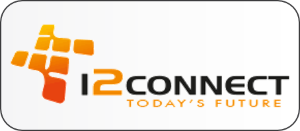 Supported features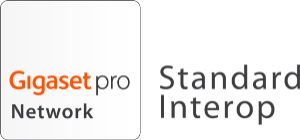 Feature                                       

Maxwell 10

Maxwell 2/3
Maxwell basic
N720 IP
N510 IP
Software release:  
2.6.44
2.15.9
2.15.9
108
243
Basic Call

Yes

Yes
Yes
Yes
Yes
Calling line (CLIP)

Yes

Yes
Yes

Yes

Yes

Connected line (COLP)

-

1
-1
-1

-

1

-

1
Anonymous call

-

2
-2
-2
-

2

-

2

Do Not Disturb

Yes

Yes
Yes
-
-
Message waiting

Yes

Yes
Yes

Yes

Yes

Call list/history

Yes

Yes
Yes

Yes

Yes

Voice mail deposit/retrieval

Yes

Yes
Yes

Yes

Yes

Call waiting

Yes

Yes
Yes

Yes

Yes

Call Hold / Toggle

Yes

Yes
Yes

Yes

Yes

Call forward (CFU)

Yes

Yes
Yes

Yes

Yes

Call forward (CFNR)

Yes

Yes
Yes

Yes

Yes

Call forward (CFB)

Yes

Yes
Yes

Yes

Yes

Call Transfer attended

Yes

Yes
Yes

Yes

Yes

Call Transfer early attended

Yes

Yes
Yes

Yes

Yes

Call Transfer unattended

Yes

Yes
Yes
-
-
Call completed elsewhere

-

1
-1
-1

-

1

-

1
DTMF (RFC2833/4733)

Yes

Yes
Yes

Yes

Yes

Conference 3pty

Yes

Yes
Yes
-

Yes

BLF Busy / Idle indication

Yes

Yes
Yes3
-
-
Call pick-up direct

Yes

Yes
Yes

Yes

Yes

Call pick-up group

Yes

Yes
Yes

Yes

Yes

Call pick-up BLF

Yes

Yes
Yes3
-
-
Auto provisioning

-

1
-1
-1

-

1

-

1
- 

Not supported by device

-

1

Not supported by the platform

-

2

Platform feature via FAC

3

Via key extention module