Skip to end of metadata
Go to start of metadata
Aarenet
About Aarenet

Aarenet Virtual PBX offers outstanding benefits to the voice provider and their customer. Voice providers receive a scalable highly available platform including extensive tools for provisioning, operations and support. To customers the solution of Aarenet features a balanced set of functionalities with a comprehensive offering of devices.

Virtual PBX or IP Centrex Systems offer PBX functionality provided by a centralized system. The customers only require terminals such as IP-phones, IP-DECT systems and analogue terminal adapters (ATA's) for fax devices. The solution is very appealing for enterprises with geographically disperse locations that do not want to acquire their own local PBX and prefer to use the Virtual PBX services of a Telecom Service Providers.
The Aarenet Virtual PBX functionality includes features such as conference calls, call-forking, group-calls, voice-mail, IVR and UCC integration. A fully integrated fixed-mobile convergence solution ensures the seamless operation and handover between Wi-Fi, GSM/mobile and fixed line voice networks. The "one number" concept enables a transparent call-distribution amongst mobile and fixed IP phones.
For corporate customers, the use of a Virtual PBX offers a wealth of advantages. The initial low investment and the fact that the system is cloud based and managed by the provider. The possibility to use the service for flexworkers or to integrate new branch offices very easy, the integrated location independent numbering plan for the company and free calls for all internal communication are the main, but not the only advantages offered by a Virtual PBX.
The Virtual PBX is administrated via the Admin Centre (for PBX administrators and end-users) from any PC or Smartphone. Zero-touch auto provisioning ensures an effective rollout of all phones to the end customer.
See below for a list with supported features when using the Gigaset PRO IP Devices on the providers network.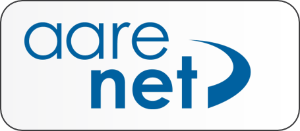 Feature
Handsets Compatibility


Tested Software Version 6.6.9857
Aarenet Platform VoIP Switch

   N510 PRO
Singel Cell


   N720 PRO
Multi Cell


       DX800A PRO






   

     Maxwell 10



Maxwell B/2/3




Software release:  
240
105
175
2.4.9
2.13.5
Auto provisioning ab 6.8
Yes
Yes
No
Yes
Yes
Central Phonebook ab 6.8
Yes
Yes
-
Yes
Yes
Basic Call
Yes
Yes
Yes
Yes
Yes
Calling line (CLIP)
Yes
Yes
Yes
Yes
Yes
Connected line (COLP)
No
No
No
No
No
Anonymous call *99(#)
Yes
Yes
Yes
Yes
Yes
Do Not Disturb *26(#)
No
No
No
Yes


Message waiting
Yes
Yes
Yes
Yes
Yes
Call list/history
Yes
Yes
Yes
Yes
Yes
Voice mail deposit/retrieval *86
-
-
-
-
-
Call waiting
Yes
Yes
Yes
Yes
-
Call Hold / Toggle
Yes/ -

Yes/ -
Yes/ -
Yes/-
Yes
CCBS
N/A
N/A
N/A
N/A
N/A
Call forward (CFU) *21xxx(#)
Yes
Yes
Yes
Yes
Yes
Call forward (CFNR) *61xxx(#)
Yes
Yes
Yes
Yes
Yes
Call forward (CFB) *67xxx(#)
Yes
Yes
Yes
Yes
Yes
Call Transfer attended
Yes
Yes
Yes
Yes
Yes
Call Transfer unattended
Yes
Yes
Yes
Yes
Yes
DTMF (RFC2833)
Yes
Yes
Yes
Yes
Yes
Conference 3pty (*71*<nr1>*<nr2>*
Yes
N/A
Yes
Yes
Yes
BLF Busy / Idle indication
No
No
No
(Yes)
N/A
Call pick-up direct  (no activated on the platform) *76
No
No
Yes
Yes
Yes
Call pick-up group (not by Code)
No
No
-
Yes
Yes
Call pick-up BLF
No
No
N/A
(Yes)
-
Call completed elsewhere
Yes
Yes
Yes
Yes
Yes