Skip to end of metadata
Go to start of metadata
Introduction
From software 2.26 the integrator only role is official released.
This role can be selected from the web-interface.
Go to: SETTINGS - System - Reboot and Reset - Reset to:
Integrator only - Dynamic IP
Integrator only - Keep IP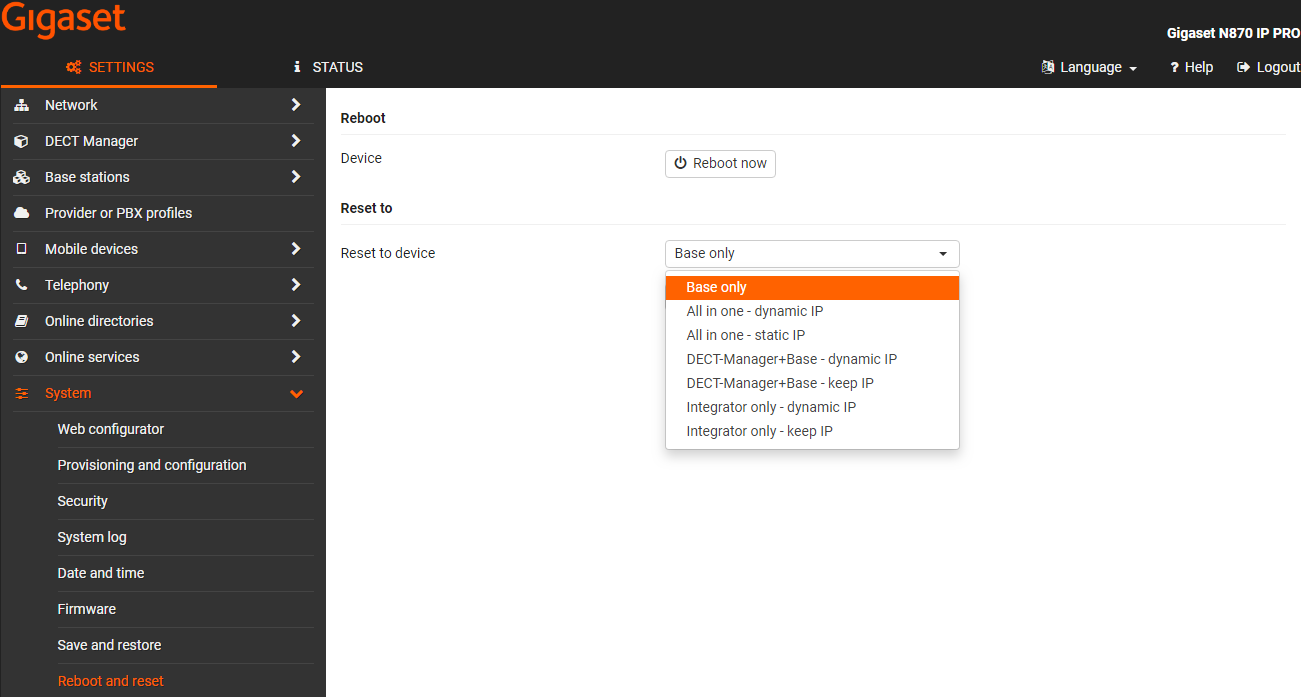 When the N870 has the role of Integrator, it can never be an Manager or Base station.
The N870 in role integrator only can handle:
Up to 4 DECT managers (N870)
Up to 240 DECT Base stations
Up to 800 handsets
Handover, Roaming and Load balancing is supported
Each DECT Manager can:
Up to 60 DECT Base stations
Up to 250 DECT handsets
Subscribers can
Accept or initiate calls in all DECT cells with there handset (Roaming)
Switch between the DECT cells during a call (Handover).
A handover is only possible if cells are synchronised.
Integrator role only
The N870 with the role integrator only allows you to use the N870 hardware to create an Large DECT multicell system with up to 4 DECT managers.
For each DECT manager you need to buy a license.
The configuration of the Integrator is the same like already described for the Virtual Integrator.