Skip to end of metadata
Go to start of metadata
Introduction
The BroadWorks® Call Center application delivers a comprehensive cloud solution with the advanced functionality required for a broad range of call centers. The Maxwell 10 can be used as an Call Center device with the possibility to Login/out or change the Agent status via integrated function keys.
Broadsoft example configuration.
User Call-Center license
In Broadsoft assign the Call Center license to the user. Select the user - Profile - Assign services, add the Call-Center standard license.

Call Center Profile
Under group policies go to Call Center - Call Centers - Click on Add Call Center wizard and create a call-center like the example below.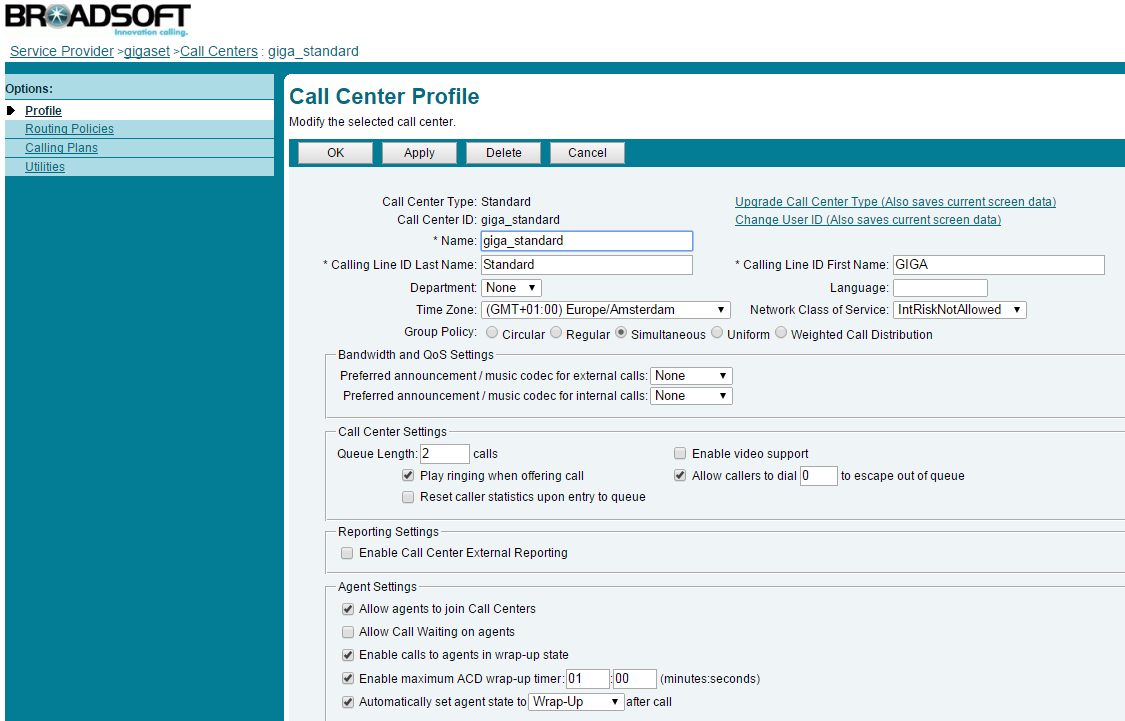 Assign agents
Assign the agents to the Call Center group.

Maxwell 10 configuration
In the web-interface of the Maxwell 10 go to: Settings - Network and Connections - Phone systems - Call Center Login ID
This Call Center Login ID is the same like in the Broadsoft menu: Call Center Profile - Call Center ID

Maxwell 10 Call Center keys.
In the Maxwell 10 you will now have 3 additional keys.
Call Center
Available
Wrap up (When Available is ON)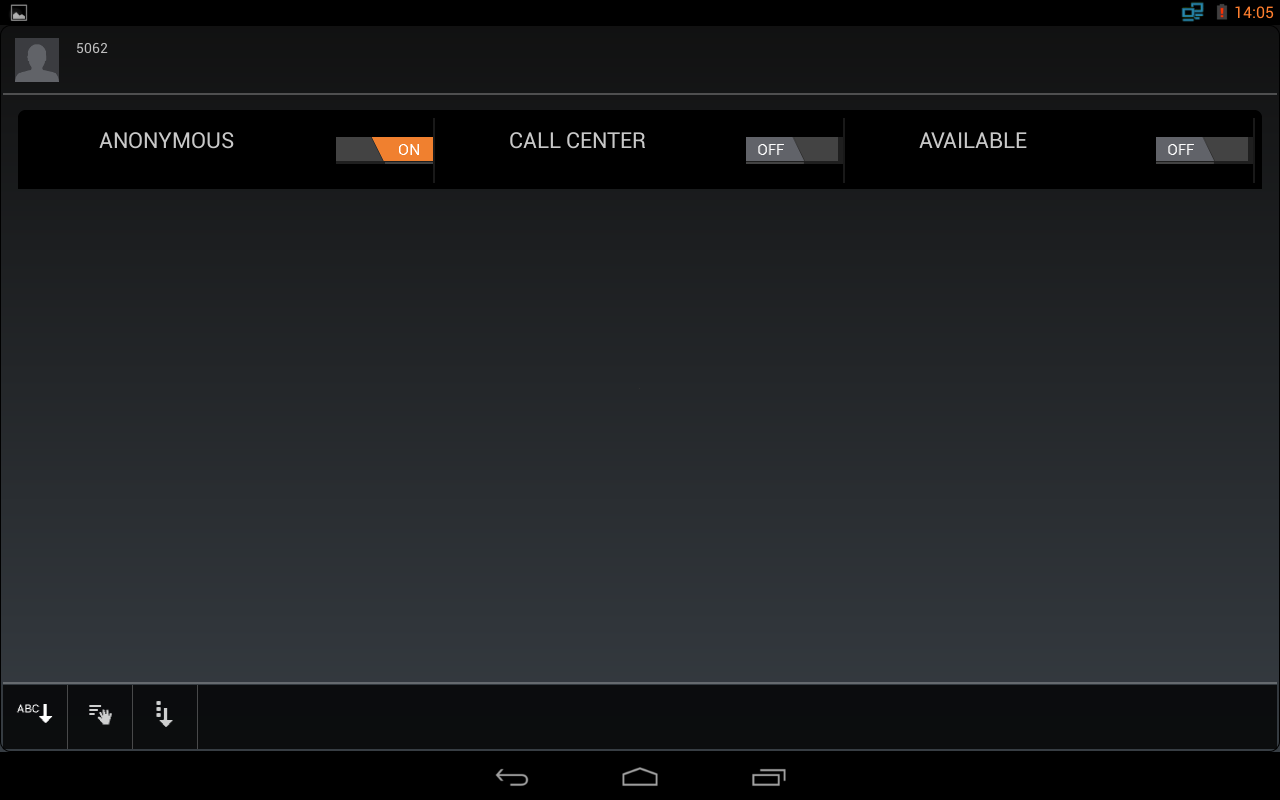 When you change the status on the device, you will see that also the status is changed on the Broadsoft platform.

Important
If you change it on the platform via the web-interface then the platform will not inform the device changes are made, therefore the device will not show the actual Call Center settings. If you always use the phone to change the settings, then the buttons will show the correct Call Center status.