Skip to end of metadata
Go to start of metadata
Hello Telecom Hosted PBX interworking with Gigaset pro IP Desktop Phones & IP DECT Systems
See below for a list of supported features when using Gigaset pro IP Devices with the Hello Telecom Hosted PBX service
Feature Highlights
(full details available on request)
DE310pro
&
DE410pro

DE700pro
&
DE900pro

N510pro
SingleCell
6 Users

N720pro
MultiCell
100 Users

Software Release
02.00.01
02.00.03
42.075
70.068
Call initiate
√
√
√
√
Call accept
√
√
√
√
Last Number Redial (LNR)
√
√
√
√
Calling Line Identity Presentation (CLIP)
√
√
√
√
Caller ID (outgoing)
√
√
√
√
Number withheld / Anonymous
√
√
√
√
Connected Outside Line Presentation (COLP)
×
×
×
×
Music On Hold (MOH)
√
√
√
√
Hold/unhold
√
√
√
√
Park/unpark
n/a
n/a
n/a
n/a
Transfer - supervised
√
√
√
√
Transfer - unsupervised
√
√
√
√
3-party conference - as attendee
√
√
√
√
3-party conference - initiate
√
√
√
×
Call list/history
√
√
√
√
Message Waiting Indication (MWI)
√
√
√
√
Voice mail deposit/retrieval
√
√
√
√
Voice mail notification
√
√
√
√
Voice mail new message counter
√
√
√
√
Call waiting
√
√
√
√
Call pick-up (directed)
n/a
n/a
n/a
n/a
Call pick-up (group)
√
√
√
√
Call pick-up (BLF key)
×
×
n/a
n/a
Do Not Disturb (DND)
√
√
×
×
Call forward unconditional (CFU)
√
√
√
√
Call forward no reply (CFNR)
√
√
√
√
Call forward busy (CFB)
√
√
√
√
DTMF signalling (RFC2833)
√
√
√
√
BLF (Busy / Idle indication)
√
√
n/a
n/a
Call completed elsewhere
√
√
√
√
Auto Provisioning
√
√
√
√


Click here for configuration parameters guide


Click here for our Quick Start User Guides for Gigaset phones operating with the Hello Telecom PBX service.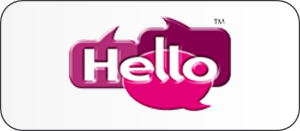 With Hello Contrex, the call quality and performance is the same as it is across today's ISDN phone network. However, the added flexibility and functionality introduced by our Next Generation Networks technology will enhance your efficiency and simplify phone system management. Hello Contrex is a complete managed replacement for your current business phone system.
Hello delivers its hosted business telephony solution using Contrex, it's Cloud based telephony platform. The solution is fully functional and flexible enough to meet the needs of a wide range of businesses, from a one person organistion, through to larger corporates.   The service is fully managed  and supported by Hello Telecom in return for a monthly fee per user.
Excellent Voice Quality
With  Hosted Business Telephony from Hello Telecom the call quality and performance is the same as it is across the ISDN phone network, with the added benefits of additional features and control, provided by our Next Generation Network and Cloud based management portal.To ensure  a high level of voice quality Hello Telecom recommends all customers utilise a VoIP Optimised  Broadband circuit to connect to Contrex.