Skip to end of metadata
Go to start of metadata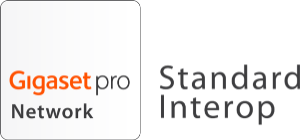 VoizXL
Over VoizXL
voizXL is een officieel erkende telecomprovider, gecertifieerd door de ACM onder nummer 942029. We zijn gespecialiseerd in cloud telefonie en leveren onze diensten aan kleinere zelfstandigen, MKB en de openbare sector.
Analyse

 van de wensen voor jouw communicatie: we zorgen voor een telefonieoplossing op maat voor jouw bedrijf;

Optimalisatie

 van de huidige mobiele en vaste telefonie (inclusief belkosten) én internetverbinding;

Installatie 

van jouw telefonienetwerk en de telefoontoestellen;

Service

 inbegrepen, dus 

géén 

dure onderhoudscontracten.
Wij gaan overtuigend voor kwaliteit én servicegerichtheid, waardoor wij al voor veel partijen de voorkeursleverancier zijn voor hun telecomwensen. Onze klanten zijn onder andere huisartsen, verloskundigen, bank- en verzekeringskantoren, accountants, advocaten, scholen, enz….
Documentation and information:
Find here the support page
See below for a list with supported features when using the Gigaset PRO IP Devices on the providers network.
Supported features
Feature                                       

Maxwell 3

Maxwell 2

Maxwell Basic

N870 IP

N720 IP

N510 IP

Software release:  
2.17.6
2.17.6
2.17.6
2.12.0
109
243
Basic Call

Yes

Yes

Yes

Yes

Yes
Yes
Calling line (CLIP)

Yes

Yes

Yes

Yes

Yes
Yes
Connected line (COLP)

-

1

-

1

-

1

-

1

-

1

-

1
Anonymous call

-

2

-

2

-

2

-

2
-2
-2
Do Not Disturb

Yes

Yes




Yes

Yes

-
-
Message waiting

Yes

Yes

Yes

Yes

-1
-1
Call list/history

Yes

Yes

Yes

Yes

Yes
Yes
Voice mail deposit/retrieval

-

2

-

2

-

2

-

2

-

2

-

2
Call waiting

Yes

Yes

Yes

Yes

Yes
Yes
Call Hold / Toggle

Yes

Yes

Yes

Yes

Yes
Yes
Call forward (CFU)

Yes

Yes

Yes

Yes

Yes
Yes
Call forward (CFNR)

Yes

Yes

Yes

Yes

Yes
Yes
Call forward (CFB)

Yes

Yes

Yes

Yes

Yes
Yes
Call Transfer attended

Yes

Yes

Yes

Yes

Yes
Yes
Call Transfer early attended

Yes

Yes

Yes

Yes

Yes
Yes
Call Transfer unattended

Yes

Yes

Yes

Yes

-
-
Call completed elsewhere

-

1

-

1

-

1

-

1
-1
-1
DTMF (RFC2833/4733)

Yes

Yes

Yes

Yes

Yes
Yes
Conference 3pty

Yes

Yes

Yes
-
-
Yes
BLF Busy / Idle indication

Yes

Yes

Yes

3
-
-
-
Call pick-up direct

Yes

Yes

Yes

Yes

Yes
Yes
Call pick-up group

Yes

Yes

Yes

Yes

Yes
Yes
Call pick-up BLF

Yes

Yes

Yes

3

-
-
-
Auto provisioning

-

1

-

1

-

1

-

1
-1
-1
SIP Security












SIPS

Yes

Yes

Yes

Yes

-

-

SIP via TLS
Yes

Yes

Yes

Yes

-

-

SRTP

Yes

Yes

Yes

Yes

-

-
| | |
| --- | --- |
| -  | Not supported by device |
| -1 | Not supported by the platform |
| -2 | Platform feature via FAC |
| 3 | Via key extention module |