Skip to end of metadata
Go to start of metadata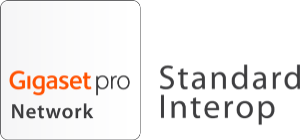 Speakup
Over Speakup
Speakup is opgericht in 2003 met als hoofddoel het verbinden van mensen. Communicatie is hierin het middel, waarin ieder individu een andere voorkeur heeft om in contact te treden met de andere partij. Wij geloven in de inzet van ons Smart(er) Netwerk, waarin de hardware die je gebruikt meer en meer ondergeschikt zal raken aan de technologie.
Speakup is een technische club, met een open cultuur en een laagdrempelige benadering richting onze klanten, partners en relaties. Je vind bij ons ook weinig stropdassen, maar wel heel veel sneakers en jeans. Wij werken allemaal samen in 1 grote, open ruimte in ons industrieel ingerichte pand in Enschede. Niemand heeft een vaste plek, wat het mogelijk maakt om het contact tussen alle -tech en non-tech – collega's actief en goed te houden. Ook hebben wij "het nieuwe werken" geadopteerd, waarmee alle collega's in de gelegenheid zijn te werken waar zij dit willen.
Hiernaast staan wij voor onze klanten en vinden wij het belangrijk om jouw uitdaging op te lossen. Voor jou gaan wij iedere dag weer met veel plezier aan de slag, zodat jij bereikbaar kunt zijn zoals jij wilt.
Documentation and information:
Find here the support page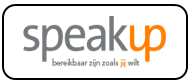 See below for a list with supported features when using the Gigaset PRO IP Devices on the providers network.
Supported features
Feature                                       
N720 IP
N510 IP
DE310 / DE410 IP
DE700 / DE900 IP
Software release:  
73
75
02.00.04
02.00.07
Basic Call
Yes
Yes
Yes
Yes
Calling line (CLIP)
Yes
Yes
Yes
Yes
Connected line (COLP)

-

1

-

1

-

1

-

1
Anonymous call
-2
-2
-2
-2
Do Not Disturb
-
-
Yes
Yes
Message waiting
Yes
Yes
Yes
Yes
Call list/history
Yes
Yes
Yes
Yes
Voice mail deposit/retrieval
Yes
Yes
Yes
Yes
Call waiting
Yes
Yes
Yes
Yes
Call Hold / Toggle
Yes
Yes
Yes
Yes
Call forward (CFU)

-

2

-

2

-

2

-

2
Call forward (CFNR)

-

2

-

2

-

2

-

2
Call forward (CFB)

-

2

-

2

-

2

-

2
Call Transfer attended
Yes
Yes
Yes
Yes
Call Transfer early attended
Yes
Yes
Yes
Yes
Call Transfer unattended
-
-
Yes
Yes
Call completed elsewhere
-1
-1
-1
-1
DTMF (RFC2833/4733)
Yes
Yes
Yes
Yes
Conference 3pty
-
Yes
Yes
Yes
BLF Busy / Idle indication
-
-
Yes
Yes
Call pick-up direct

-

1

-

1

-

1

-

1
Call pick-up group

-

1

-

1

-

1

-

1
Call pick-up BLF
-
-

-

1

-

1
Auto provisioning
-1
-1
-1
-1
| | |
| --- | --- |
| -  | Not supported by device |
| -1 | Not supported by the platform |
| -2 | Platform feature via FAC |
| 3 | Via key extention module |