Skip to end of metadata
Go to start of metadata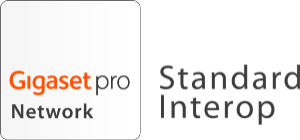 Voip en Mobiel
Over Voip en Mobiel
Tegenwoordig werken we online. Data en documenten staan online. We werken "in the Cloud".Ook telefonie kan via een internet verbinding lopen. Hier zijn een aantal belangrijke voordelen aan verbonden. Bedrijven kunnen fors besparen in hun belkosten als ze overstappen op VoIP telefonie van VoIPmobiel. VoIP staat voor Voice over Internet Protocol en is de verzamelnaam voor al het spraakverkeer via internet. Het verschil tussen VOIP en traditioneel telefoneren zit in het signaaltransport. Een telefoonkabel is niet meer nodig. En omdat internet tegenwoordig overal beschikbaar is, bent u overal bereikbaar. Bijvoorbeeld mobiel, of in het buitenland.Omdat een telefoonnummer gekoppeld is aan een VoIP-account, kunt u door in te loggen overal bereikbaar zijn. Er is alleen een internetverbinding nodig. Met een VoIP aansluiting bent u heel flexibel. Op de telefoniekosten kan fors bespaard worden. De kosten voor bellen met VoIP zijn 60% lager dan een klassieke telefoonlijn. Bekijk de tarieven van VoIPmobiel voor meer informatie.
Documentation and information:
Find here the support page
See below for a list with supported features when using the Gigaset PRO IP Devices on the providers network.
Supported features
Feature                                       
Maxwell 10
Maxwell 3
Maxwell 2
Maxwell Basic
N720 IP
N510 IP
Software release:  
2.7.54
2.20.6
2.20.6
2.20.6
110
245
Basic Call

Yes

Yes
Yes
Yes
Yes
Yes
Calling line (CLIP)

Yes

Yes
Yes
Yes
Yes
Yes
Connected line (COLP)

-

1
-1
-1
-1
-1
-1
Anonymous call

-

2

-

2

-

2

-

2

-

2

-

2
Do Not Disturb
Yes
Yes
Yes
Yes

-

2

-

2
Message waiting

Yes

Yes
Yes
Yes
Yes
Yes
Call list/history

Yes

Yes
Yes
Yes
Yes
Yes
Voice mail deposit/retrieval

Yes

Yes
Yes
Yes
Yes
Yes
Call waiting

Yes

Yes
Yes
Yes
Yes
Yes
Call Hold / Toggle

Yes

Yes
Yes
Yes
Yes
Yes
Call forward (CFU)

-

2

Yes

Yes

Yes

Yes

Yes

Call forward (CFNR)

-

2

Yes

Yes

Yes

Yes

Yes

Call forward (CFB)

-

2

-

2
-2
-2

Yes

Yes

Call Transfer attended
Yes
Yes
Yes
Yes
Yes
Yes
Call Transfer early attended
Yes
Yes
Yes
Yes
Yes
Yes
Call Transfer unattended
Yes
Yes
Yes
Yes
-
-
Call completed elsewhere
Yes

Yes

Yes

Yes

-1
-1
DTMF (RFC2833/4733)

Yes

Yes
Yes
Yes
Yes
Yes
Conference 3pty

Yes

Yes
Yes
Yes
-
Yes
BLF Busy / Idle indication

Yes

Yes
Yes
Yes3
-
-
Call pick-up direct
Yes
Yes
Yes
Yes
Yes
Yes
Call pick-up group

-

1

-

1

-

1

-

1

-

1

-

1
Call pick-up BLF
Yes
Yes
Yes
Yes3
-
-
Auto provisioning

-

1
-1
-1
-1
-1
-1
| | |
| --- | --- |
| -  | Not supported by device |
| -1 | Not supported by the platform |
| -2 | Platform feature via FAC |
| 3 | Via key extention module |