Skip to end of metadata
Go to start of metadata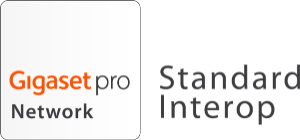 Voys
Over Voys
Zorgen dat jouw bedrijf kan bellen en bereikbaar is voor jouw klanten. Dat is wat Voys doet, maar dan op een unieke manier. Bij alles wat we doen kijken we of het slimmer, beter en vriendelijker kan. Zo bieden we de communicatieoplossing waar we zelf gelukkig van worden, geleverd door een bedrijf waar we met plezier werken.
Documentation and information:
Find here the support page
See below for a list with supported features when using the Gigaset PRO IP Devices on the providers network.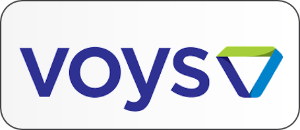 Supported features
Feature                                       
Maxwell 3
Maxwell 2
Maxwell basic
N870 IP
N720 IP
N510 IP
DE310 / DE410 IP
DE700 / DE900 IP
Software release:  
2.25.6

2.25.6

2.25.6

2.16.2
112
248
02.00.03
02.00.06
Basic Call

Yes

Yes

Yes

Yes

Yes
Yes
Yes
Yes
Calling line (CLIP)

Yes

Yes

Yes

Yes

Yes
Yes
Yes
Yes
Connected line (COLP)

-

1

-

1

-

1

-

1

-

1

-

1

-

1

-

1
Anonymous call

-

2

-

2

-

2

-

2
-2
-2
-2
-2
Do Not Disturb

Yes

Yes

Yes

Yes

-
-
Yes
Yes
Message waiting

-

1

-

1

-

1

-

1

-

1

-

1

-

1

-

1
Call list/history

Yes

Yes

Yes

Yes

Yes
Yes
Yes
Yes
Voice mail deposit/retrieval

-

1

-

1

-

1

-

1

-

1

-

1

-

1

-

1
Call waiting

Yes

Yes

Yes

Yes

Yes
Yes
Yes
Yes
Call Hold / Toggle

Yes

Yes

Yes

Yes

Yes
Yes
Yes
Yes
Call forward (CFU)

Yes

Yes

Yes

Yes

Yes
Yes
Yes
Yes
Call forward (CFNR)

Yes

Yes

Yes

Yes

Yes
Yes
Yes
Yes
Call forward (CFB)

Yes

Yes

Yes

Yes

Yes
Yes
Yes
Yes
Call Transfer attended

Yes

Yes

Yes

Yes

Yes
Yes
Yes
Yes
Call Transfer early attended

Yes

Yes

Yes

Yes

Yes
Yes
Yes
Yes
Call Transfer unattended

Yes

Yes

Yes

Yes

-
-
Yes
Yes
Call completed elsewhere

Yes

Yes

Yes

Yes

Yes

Yes

Yes

Yes

DTMF (RFC2833/4733)

Yes

Yes

Yes

Yes

Yes
Yes
Yes
Yes
Conference 3pty

Yes

Yes

Yes

-4
-
Yes
Yes
Yes
BLF Busy / Idle indication

Yes

Yes

Yes3
-
-
-

-

1

-

1
Call pick-up direct

Yes

Yes

Yes

Yes

Yes
Yes
Yes
Yes
Call pick-up group

Yes

Yes

Yes

Yes

Yes
Yes
Yes
Yes
Call pick-up BLF

Yes

Yes

Yes

3
-
-
-

-

1

-

1
Auto provisioning

Yes

Yes

Yes



-1

Yes

-1
-1
TCP

Yes

Yes

Yes

Yes

Yes

Yes

Yes

Yes
| | |
| --- | --- |
| -  | Not supported by device |
| -1 | Not supported by the platform |
| -2 | Platform feature via FAC |
| 3 | Via key extention module |
| -4 | Will be added via firmware update |