Skip to end of metadata
Go to start of metadata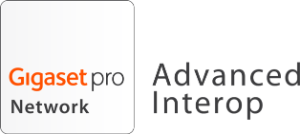 VoIPGRID
About VoIPGRID
Together with our partners we are changing the world of telecommunication.
At VoIPGRID we work every day to create a smarter, better and above all less complex use of telephony.
Our VoIP platform is designed for ease of use for our resellers and their end customers. On this basis we managed to enable the fastest growing telecom suppliers Netherlands the last 10 years.

See below for a list of supported features when using the Gigaset IP devices behind the VoIPGRID platform
Feature                                       
N870 IP
N670 IP
N510 IP PRO
N720 IP PRO
Maxwell 10
Maxwell 4
Maxwell 3
Maxwell 2
Maxwell basic
Software release:  
2.23.0
2.23.0
248
113
2.2.129
3.13.13
3.13.13
3.13.13
3.13.13
Basic Call

Yes

Yes

Yes
Yes
Yes
Yes
Yes

Yes

Yes
Calling line (CLIP)

Yes

Yes

Yes
Yes
Yes
Yes
Yes

Yes

Yes
Connected line (COLP)

-

1

-

1

-

1

-

1

-

1

-

1

-

1

-

1

-

1
Anonymous call

-

2

-

2
-2

-

2

-

2

-

2

-

2

-

2

-

2
Do Not Disturb

Yes

Yes

-

-
Yes
Yes
Yes

Yes

Yes
Message waiting

-

1

-

1
-

1

-

1

-

1

-

1

-

1

-

1

-

1
Call list/history

Yes

Yes

Yes
Yes
Yes
Yes
Yes

Yes

Yes
Voice mail deposit/retrieval

-

1

-

1

-

1

-

1

-

1

-

1

-

1

-

1

-

1
Call waiting

Yes

Yes

Yes
Yes
Yes
Yes
Yes

Yes

Yes
Call Hold / Toggle

Yes

Yes

Yes
Yes
Yes
Yes
Yes

Yes

Yes
Call forward (CFU)

Yes

Yes

Yes

Yes

Yes

Yes

Yes

Yes

Yes

Call forward (CFNR)

Yes

Yes

Yes

Yes

Yes

Yes

Yes

Yes

Yes

Call forward (CFB)

Yes

Yes

Yes

Yes

Yes

Yes

Yes

Yes

Yes

Call Transfer attended

Yes

Yes

Yes
Yes
Yes
Yes
Yes

Yes

Yes
Call Transfer early attended

Yes

Yes

Yes
Yes
Yes
Yes
Yes

Yes

Yes
Call Transfer unattended

Yes

Yes

-
-
Yes

Yes

Yes

Yes

Yes

Call completed elsewhere

Yes

Yes

Yes
Yes
Yes
Yes
Yes

Yes

Yes
DTMF (RFC2833)

Yes

Yes

Yes
Yes
Yes
Yes
Yes

Yes

Yes
Conference 3pty

Yes

Yes

Yes
-
Yes
Yes
Yes

Yes

Yes
BLF Busy / Idle indication
-
-
-
-
Yes

Yes

Yes

Yes

Yes3
Call pick-up direct

Yes

Yes

Yes
Yes
Yes

Yes

Yes

Yes

Yes

Call pick-up first ringing (*8)

Yes

Yes

Yes
Yes

Yes

Yes

Yes

Yes

Yes

Call pick-up BLF
-
-
-
-
-

Yes




Yes




Yes

Yes

3
Auto provisioning

Yes

Yes

Yes
Yes

-

1
Yes
Yes
Yes
Yes
TCP

Yes

Yes

Yes

Yes

Yes

Yes

Yes

Yes

Yes
1) Not supported by the platform
2) Platform feature
3) With Key Expansion Module