Skip to end of metadata
Go to start of metadata
Hello Telecom
About iHub
iHub is one of Britain's leading business hosted communications suppliers but unlike most other providers, iHub specialises in providing hosted voice and SIP trunk solutions for businesses of all sizes. We have dedicated hosted voice specialists in all key business areas such as engineering, customer service and provisioning, technical support and sales, making iHub unique in its expertise and depth of knowledge. Our name symbolises what we do – the provision of an intelligent and fully integrated network which together with supporting systems, provides a communications hub for businesses of all types and sizes as well as a hub for channel partners where ease of doing business and customer service is central to everything we do.
iHub is the only specialist provider of hosted voice services in the UK utilising Genband (formally Nortel) carrier grade network infrastructure used by most tier 1 carriers throughout the world. We deliver high reliability throughout our network by deploying fully resilient networks, and by using multiple IP and PSTN carriers for connections to our network. This also enables us to be highly competitive on tariff rates to our partners.
iHub sells its products and services through distributors. Our channel partners retain the key end user relationship and they require suppliers who fully support them by being 'easy to do business with'. We focus on recruiting the right individuals, recognising that any company is only as good as its people and their ability to work within a close and focused team. As well as investing in a very high quality network and service hosting capability, we also have a long term commitment to system and portal development to ensure that working with iHub is a positive and productive experience. We provide a white label service to our partners if required, as well as bureau billing services for those without this capability.
Our hosted business VoIP service is a feature-rich, cost-effective, flexible solution scalable for any size of business and any number of sites. The iHub HIPT solution provides services to most industry sectors including retail, hospitality, legal, finance, property, serviced offices, education and the public sector. We provide a service on behalf of our partners to many high profile companies.
The service is feature rich and combines PBX functionality, incoming call management, call recording and mobile integration. iHub partners are working with a company utilising network infrastructure provided by the global market leader, ensuring quality of service and innovation in addition to continuity, scalability and 24/7 professional support.
In 2012 iHub was recognised by Deloitte as one of the top 50 fastest growing technology companies in the UK.
The Communications sector continues to offer a bright future full of opportunities for new companies to enter the market delivering exciting product and service offerings combined with innovative customer service. Every iHub partner is important to us and we support them fully to be successful, highly profitable and empowered to provide their customers with the best customer service in the industry.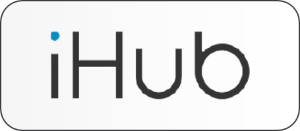 See below for a list of supported features when using Gigaset pro IP Devices with the iHub Hosted PBX service
Feature Highlights
DE310pro
&
DE410pro
DE700pro
&
DE900pro
N510 PRO

N720 PRO

Software Release
02.00.05
02.00.08
42.075
70.068
Call initiate
√
√
√
√
Call accept
√
√
√
√
Last Number Redial (LNR)
√
√
√
√
Calling Line Identity Presentation (CLIP)
√
√
√
√
Caller ID (outgoing)
√
√
√
√
Number withheld / Anonymous (*141 prefix)
√
√
√
√
Connected Outside Line Presentation (COLP)
√
√
√
√
Music On Hold (MOH)
√
√
√
√
Hold/unhold
√
√
√
√
Park/unpark
untested
untested
untested
untested
Transfer - supervised
√
√
√
√
Transfer - unsupervised
√
√
√
√
3-party conference - as attendee
√
√
√
√
3-party conference - initiate
√
√
√
×
Call list/history
√
√
√
√
Message Waiting Indication (MWI)
√
√
√
√
Voice mail deposit/retrieval
√
√
√
√
Voice mail notification
√
√
√
√
Voice mail new message counter
n/a
n/a
n/a
n/a
Call waiting
√
√
√
√
Call pick-up (directed)
√
√
√
√
Call pick-up (group)
√
√
√
√
Call pick-up (BLF key)
√
√
n/a
n/a
Do Not Disturb (DND)
√
√
×
×
Call forward unconditional (CFU)
√
√
√
√
Call forward no reply (CFNR)
√
√
√
√
Call forward busy (CFB)
√
√
√
√
DTMF signalling (RFC2833)
√
√
√
√
BLF (Busy / Idle indication)
√
√
n/a
n/a
Call completed elsewhere
×
×
×
×
Auto Provisioning
√
√
√
√


Click here for configuration parameters guide

 

 



Click here for our Quick Start User Guides for Gigaset phones operating with the iHub PBX service.