Skip to end of metadata
Go to start of metadata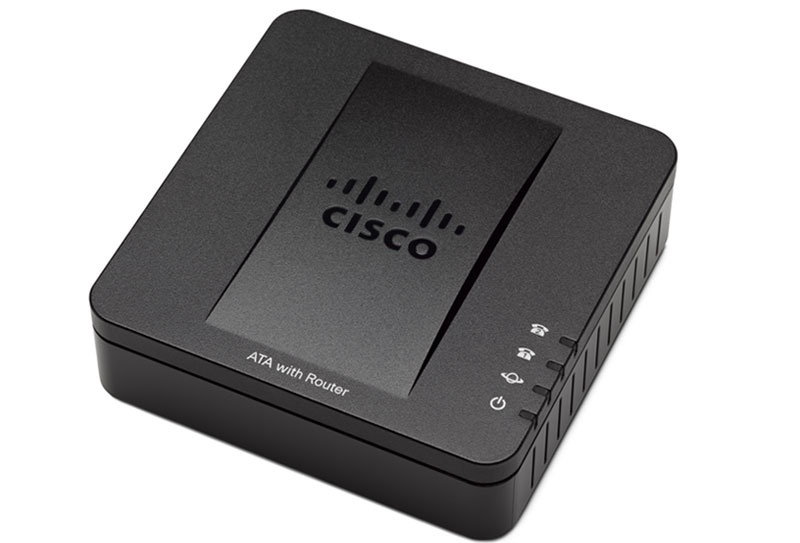 Cisco SPA112 2-Port Phone Adapter
This article will describe the configuration of the SPA112 behind the Gigaset T300/500 PBX system.
To guarantee a proper operation, please update the device first to the latest sw-version (V1.3.1, 05.02.2013).
The automatic (one-touch) setup is not supported with this device. If you want to use this mechanism, please use the Patton or Grandstream devices.
---
For each analog port you have to create a new phone with "Standard Sip" at the PBX, for example SPA112a and SPA112b.
Connect the Cisco SPA112 into the network, see instruction manual of the SPA112 how to do this.
You need access to the Webinterface! Default username and password is 'admin'.
Login and go to QUICK SETUP, insert the data from the previously created phones from the PBX.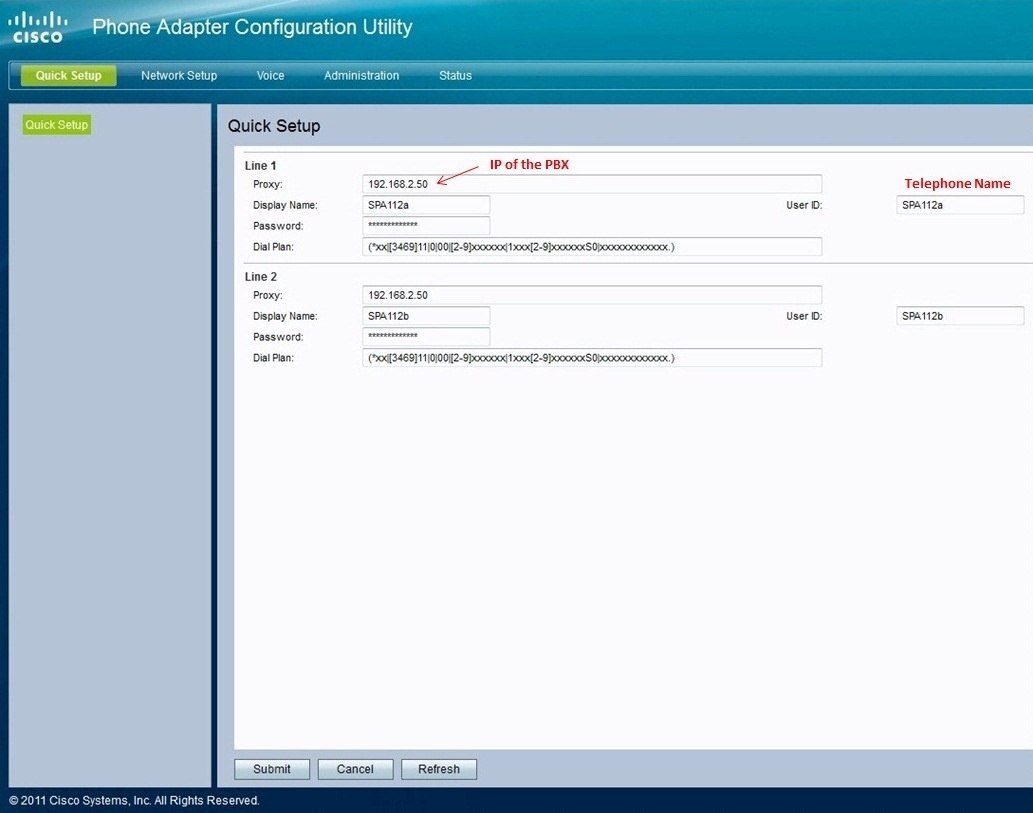 The SPA112 will restart after clicking the "Submit" button. Now both ports will be registered at the PBX.
Both devices are now configured at the PBX, you can assign USER and PHONE NUMBER.
       Additional Information:

       External Link

       
ATTENTION:  No further support for this device
from Gigaset!!!