Skip to end of metadata
Go to start of metadata
Due to safety reasons the root password is an individually one per PBX.  You can derive it from the PBX label.

The password can be derived from the 12 digits Serial Number and the 6 digits Code.

The format always is:   
Serial number devided into 3x4 digits, separated by minus(-), then following Code sign.
 
The structure of the root password is: xxxx-xxxx-xxxx-yyyyyy
x == Serial number
y == Code
The information is printed on the back or bottom of the PBX on a label.
For example: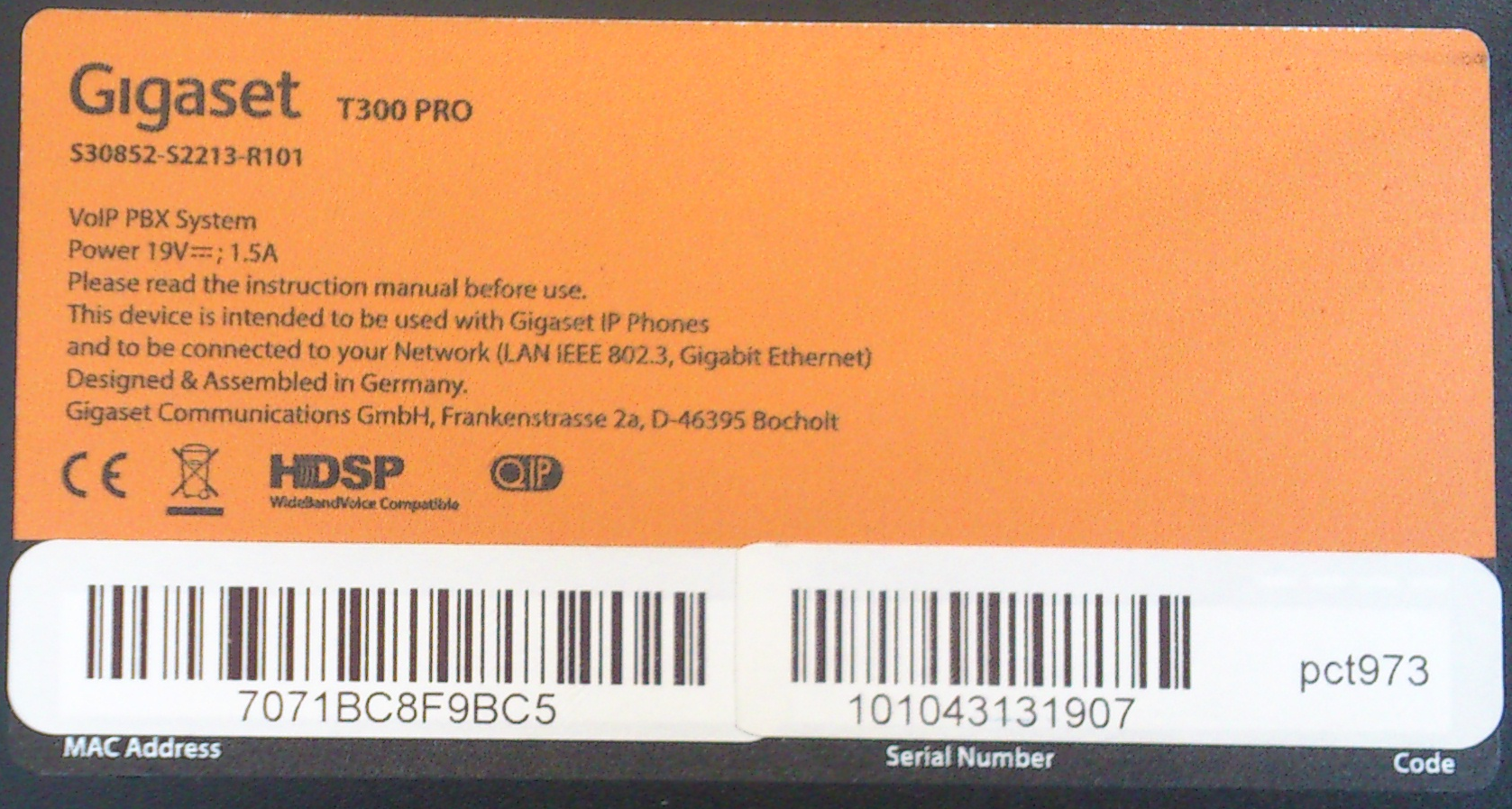 The correct password is determined in this example: 

1010-4313-1907-pct973