Skip to end of metadata
Go to start of metadata
Introduction

The keypad lock prevents any accidental use of the telephone. if the device is locked with a PIN, you need this to unlock,
Switch on: Key "# aA" Press and hold
Switch off: Press and hold Key "# aA" ... use to enter the handset PIN (Default 1234)
If a call is indicated on the handset, the keypad automatically unlocks and you can accept the call.
Changing the PIN
The device is protected against unauthorised use by a PIN is enabled. Change the device PIN by opening the web-interface.
Click on the Icon in the right upper screen and select Change Phone PIN.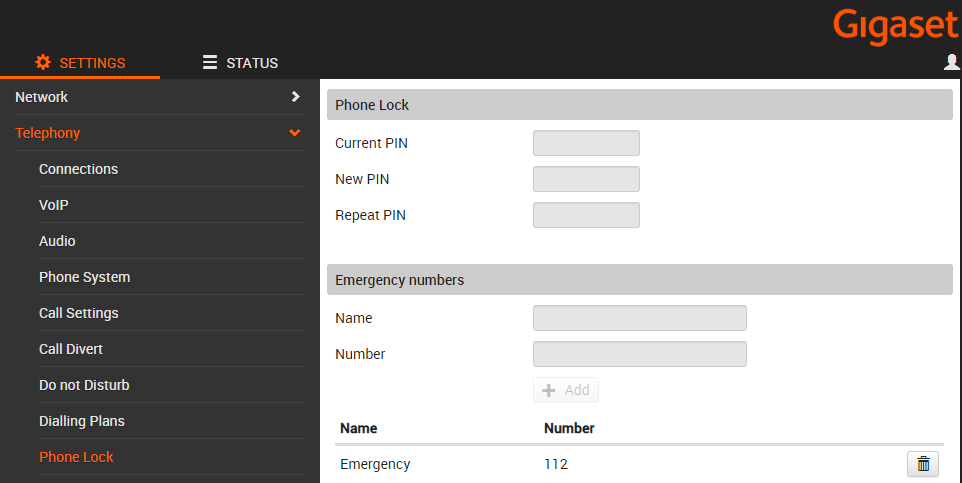 From software 3.16 you have the new option dial emergency numbers.
This allows you to define emergency numbers that can be dialed when the keypad is locked.
A new menu is available: SETTINGS - Telephony - Phone Lock
Emergency numbers
This option available in the 3.16 offers you the possibility to dial emergency numbers when the phone is locked.