Skip to end of metadata
Go to start of metadata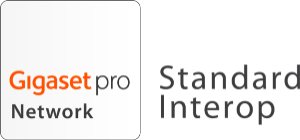 My-Connect Cloud Solutions
About My-Connect Cloud Solutions
My-Connect cloud platform is fully redundant across several data centers throughout the Netherlands. Services offered within My-Connect Cloud Solutions:
 
- SIP Trunking
- Hosted telefonie
- VAMO.
You can find the Feature codes here
Setup N510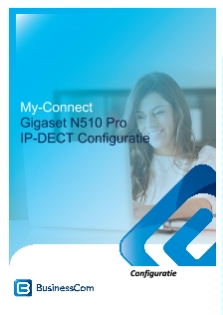 Setup N720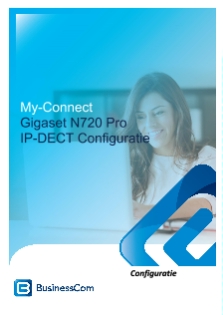 See below for a list with supported features when using the Gigaset PRO IP Devices behind the My-Connect Cloud Solutions platform.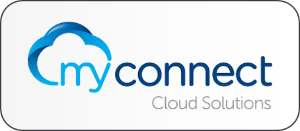 | Feature | N870 IP | N670 IP | Maxwell 4 | Maxwell 3 | Maxwell 2 | Maxwell Basic | N510 IP PRO | N720 IP PRO |
| --- | --- | --- | --- | --- | --- | --- | --- | --- |
| Software release:   | 2.39.0 | 2.39.0 | 3.17.4 | 3.17.4 | 3.17.4 | 3.17.4 | 42.231 | 89 |
| Basic Call | Yes | Yes | Yes | Yes | Yes | Yes | Yes | Yes |
| Calling line (CLIP) | Yes | Yes | Yes | Yes | Yes | Yes | Yes | Yes |
| Connected line (COLP) | -1 | -1 | -1 | -1 | -1 | -1 | -1 | -1 |
| Anonymous call | -2 | -2 | -2 | -2 | -2 | -2 | -2 | -2 |
| Do Not Disturb | -2 | -2 | -2 | -2 | -2 | -2 | -2 | -2 |
| Message waiting | Yes | Yes | Yes | Yes | Yes | Yes | Yes | Yes |
| Call list/history | Yes | Yes | Yes | Yes | Yes | Yes | Yes | Yes |
| Voice mail deposit/retrieval | Yes | Yes | Yes | Yes | Yes | Yes | Yes | Yes |
| Call waiting | Yes | Yes | Yes | Yes | Yes | Yes | Yes | Yes |
| Call Hold / Toggle | Yes | Yes | Yes | Yes | Yes | Yes | Yes | Yes |
| Music on Hold | Yes | Yes | Yes | Yes | Yes | Yes | Yes | Yes |
| Call forward (CFU) | -2 | -2 | -2 | -2 | -2 | -2 | -2 | -2 |
| Call forward (CFNR) | -2 | -2 | -2 | -2 | -2 | -2 | -2 | -2 |
| Call forward (CFB) | -2 | -2 | -2 | -2 | -2 | -2 | -2 | -2 |
| Call Transfer attended | Yes | Yes | Yes | Yes | Yes | Yes | Yes | Yes |
| Call Transfer semi unattended | Yes | Yes | Yes | Yes | Yes | Yes | Yes | Yes |
| DTMF (RFC2833) | Yes | Yes | Yes | Yes | Yes | Yes | Yes | Yes |
| Conference 3pty | Yes | Yes | Yes | Yes | Yes | Yes | Yes | - |
| BLF Busy / Idle indication | - | - | Yes | Yes | Yes | - | - | - |
| Call pick-up direct  ( *4* 'extension' #) | Yes | Yes | Yes | Yes | Yes | Yes | Yes | Yes |
| Call pick-up group ( *5*# ) | Yes | Yes | Yes | Yes | Yes | Yes | Yes | Yes |
| Call pick-up BLF | - | - | Yes | Yes | Yes | Yes3 | - | - |
| Call completed elsewhere | Yes | Yes | Yes | Yes | Yes | Yes | Yes | Yes |
| Auto provisioning | -1 | -1 | -1 | -1 | -1 | -1 | -1 | -1 |
| Security | | | | | | | | |
| SIP via TLS | Yes | Yes | Yes | Yes | Yes | Yes | - | - |
| SRTP | Yes | Yes | Yes | Yes | Yes | Yes | - | - |

- ) Not supported by the device
-1) Not supported by the platform
-2) Platform feature
3) With Key Expansion Module