Skip to end of metadata
Go to start of metadata
Introduction
Broadsoft Remote Office allows you to use your home phone, your cell phone or even a hotel phone as your business phone. This service also directs all calls coming to your business phone to ring the remote office phone.
This feature is available using software 2.20 or higher.
Maxwell 2 and 3

Configuration
In the Maxwell web-interface you need to Enable the Remote Office Feature.
Go to: SETTINGS - Telephony - Phone System - Remote office

Improvement
Current you need to add the Remote office number, and then when you press save, remote office using this number is enabled on the platform and all calls are forwarded to this number. To disable go into the MMI to switch off this feature.
We will change in an upcoming release that the function is not be default enabled but only enables the "Remote office" menu in the Maxwell phone.
Phone menu:
Open the Maxwell Phone menu pressing the Center key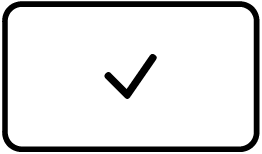 - Select Services - Remote Office.
You can change the status between Off and On.
When enabled, you can enter the Phone number.
The feature is enabled on the Broadsoft platform.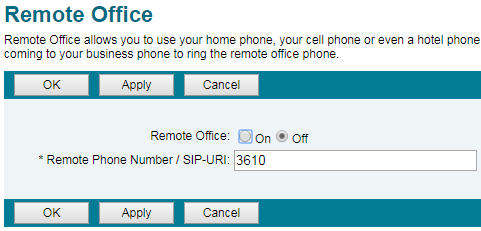 Auto provisioning
This functionality is mostly enabled via Broadsoft auto provisioning, see below for the provisioning parameters.
Parameter
Description

Telephony.PhoneSystem.Broadsoft.RemoteOffice.Enabled

0 = Disabled
1 = Enabled
Telephony.PhoneSystem.Broadsoft.RemoteOffice.Number
You need to enter a number

Example:

<param name="Telephony.PhoneSystem.Broadsoft.RemoteOffice.Enabled" value="1"/>

<param name="Telephony.PhoneSystem.Broadsoft.RemoteOffice.Number" value="3611"/>