Skip to end of metadata
Go to start of metadata
Netstream
 Über Netstream
Verlässliche Informationstechnologie trägt zur Effizienz und zum wirtschaftlichen Erfolg eines Unternehmens bei. Bei Internetanbindungen, Festnetztelefonie und Voice over IP, Hosting, Sicherheit sowie IPTV-Lösungen vertrauen über 25'000 Geschäfts- und Privatkunden auf die Dienstleistungen von Netstream.
Das 1998 gegründete Unternehmen beschäftigt 80 Mitarbeitende und betreibt seit 2011 ein eigenes Rechenzentrum in der Schweiz - ein Vorteil für die Datensicherheit.
Zu unseren Schwerpunkten gehören unter anderem schlanke Unified Communications Lösungen inkl. VoIP-Telefonie, die als Hosted Services angeboten werden. Dies und weitere Cloud-Dienstleistungen senken Ihre IT-Gesamtkosten und vereinfachen die Administration.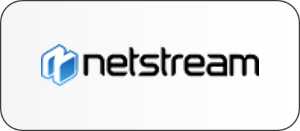 See below for a list with supported features when using the Gigaset PRO IP Devices on the providers network.
Feature                                       

   DE310 / DE410 IP PRO
 

   DE700 / DE900 IP PRO
 

       N510 IP PRO
   

     N720 IP PRO
  

Software release:  
02.00.04
02.00.07
72
73
Basic Call
Yes
Yes
Yes
Yes
Calling line (CLIP)
Yes
Yes
Yes
Yes
Connected line (COLP)
No
No
No
No
Anonymous call
No
No
No
No
Do Not Disturb
Yes
Yes
No
No
Message waiting
Yes
Yes
Yes
No
Call list/history
Yes
Yes
Yes
Yes
Voice mail deposit/retrieval
Yes
Yes
Yes
No
Call waiting
Yes
Yes
Yes
Yes
Call Hold / Toggle
Yes
Yes
Yes
Yes
Call forward (CFU) (##100# ->5)
Yes
Yes
Yes
Yes
Call forward (CFNR)
No
No
No
No
Call forward (CFB)
No
No
No
No
Call Transfer attended
Yes
Yes
Yes
Yes
Call Transfer unattended
Yes
Yes
Yes
Yes
DTMF (RFC2833)
Yes
Yes
Yes
Yes
Conference 3pty
Yes
Yes
Yes
No
BLF Busy / Idle indication
No
No
No
No
Call pick-up direct  ( * 8 extension)
No
No
No
No
Call pick-up group ( * 8 )
No
No
No
No
Call pick-up BLF
No
No
No
No
Call completed elsewhere
No
No
No
No
Auto provisioning
No
No
No
No