Skip to end of metadata
Go to start of metadata
Introduction
From software 2.25 it is possible to upload client certificates via the web-interface.
Web-interface
Open the web-interface and go to: SETTINGS - System - Security- Client Certificates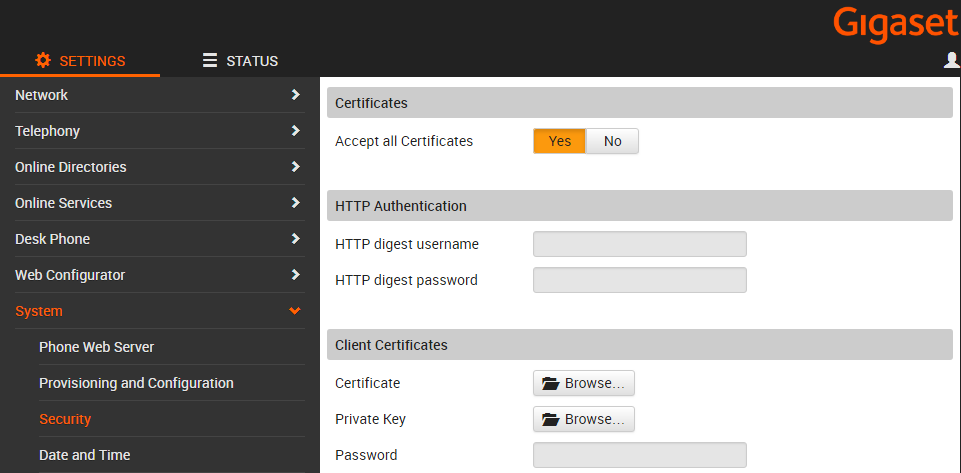 You can upload an:
Certificate
Private key
Password
Auto-provisioning
See below for an example how to configure this via auto-provisioning.
You need to use the

<custom> </custom>

The

password

="pass"

is optional. If you don't use it, just remove it from the template.