Skip to end of metadata
Go to start of metadata
3CX
About 3CX
3CX Phone System for Windows is a software-based IP PBX that replaces a proprietary hardware PBX / PABX. 3CX's IP PBX has been developed specifically for Microsoft Windows and is based on the SIP standard, making it easier to manage and allowing you to use any SIP phone (software or hardware).
See below for a list with supported features when using the Gigaset IP devices behind an 3CX PBX system.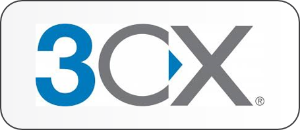 All tests were performed by the Gigaset pro support team onsite at 3CX headquarters with 3CX support.
See the 3CX website page which explains how to Auto-provisioning N510 IP PRO when connected to the 3CX PBX


Feature                                       
N510
N720
Maxwell B/2/3
Maxwell 10
Software release:  
240
105
2.25
2.5.33.1
Basic Call

Yes

Yes

Yes

Yes
Calling line (CLIP)

Yes

Yes

Yes

Yes
Connected line (COLP)
-
-

-

-

Anonymous call

Platform Feature

Platform Feature

Platform Feature

Platform Feature

Do Not Disturb
-
-

-

Yes
Message waiting

Yes

Yes

Yes

Yes

Call list/history

Yes

Yes

Yes

Yes

Voice mail deposit/retrieval

Yes

Yes

Yes

Yes

Call waiting

Yes

Yes

Yes

Yes

Call Hold / Toggle

Yes

-

Yes

Yes

Music on Hold

Yes

Yes

Yes

Yes

Call forward (CFU)

Platform Feature

Platform Feature

Platform Feature

Platform Feature

Call forward (CFNR)

Platform Feature

Platform Feature

Platform Feature

Platform Feature

Call forward (CFB)

Platform Feature

Platform Feature

Platform Feature

Platform Feature

Call Transfer attended

Yes

Yes

Yes

Yes

Call Transfer unattended

Yes

Yes

Yes

Yes

Call Transfer blind
-
-

-

-

DTMF (RFC2833)

Yes

Yes

Yes

Yes

Conference 3pty

Yes

-

Yes

Yes

BLF Busy / Idle indication
-
-

Yes

Yes

Call pick-up direct  ( *20* extension)

Yes

Yes

Yes

Yes

Call pick-up group ( *20 )

Yes

Yes

Yes

Yes

Call pick-up BLF
-
-

Yes

Yes

Call completed elsewhere

Yes

Yes

Yes

Yes

UDP / TCP
Yes / Yes

Yes / Yes

Yes / Yes

Yes / Yes

3CX Phonebook

-

-

Yes

-

Auto provisioning
Yes
Yes






URL via Plug and Play
No,
because is FXS/DECT Device
No,
because is FXS/DECT Device
Yes

-



Number of SIP accounts via prov.
6
100
1
1


Web Language

English
German
French
Polish

Yes

Yes

Yes


Change device web-password
-
-

Yes

-



Time zones
Yes
Yes

Yes

-



Tone Set Selection
Yes
Yes

Yes

-



Codec priority
Yes
Yes

Yes

Yes



HTTP/HTTPS provisioning
Yes
Yes

Yes

-



Firmware update
Via web-interface N510

Via web-interface N720

Via web-interface Maxwell

Via web-interface Maxwell



Trigger provisioning
Manual (PBX limitation)

Manual (PBX limitation)

Yes

-
Additional information:
Feature
Code
Comment

Park a call. While on a call, click on the Transfer button and dial *0 followed
by the parking slot. E.g. to park the call in parking slot 1, dial *01.

*0
Call Park / Retrieve via function key is possible with Maxwell 2 and 3 from software 2.24
Pick up a parked call. E.g. to pick up a call parked in slot 1, dial *11
*1



Pick up a call which is dialling at another extension. For example to
pick up a call dialling on extension 106, dial *20*106, or just *20* for first ringing

*20*


Broadcast call. Dial *9 followed by the extension number. If the receiver's phone
has set-up Call Manager "Auto-answer" option, the phone will pick up automatically.
*9