Skip to end of metadata
Go to start of metadata
Introduction

From software 2.13 we have implemented the SIP account Failover feature.
When enabled, the device will use the next SIP account when the First SIP account Registration Failed.
Web-interface
Go to: Settings - Telephony - Connections - SIP accounts failover.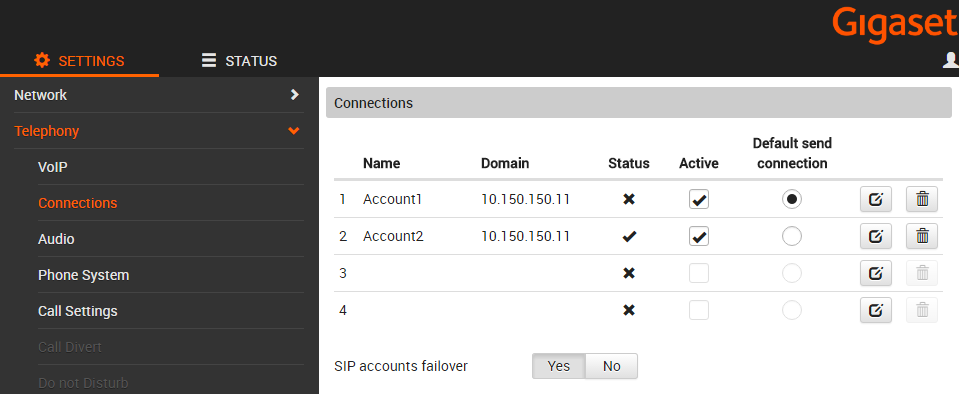 When this option is enabled, the device will switch to the next available SIP account when the first SIP account Registration failed.
Auto provisioning
Parameter name
Description
SIP.Accounts.Failover

0 = Do not use failover (default)
1 = Use failover

Example: <param name="SIP.Accounts.Failover" value="1"/>