Skip to end of metadata
Go to start of metadata
Business Sunrise
| Feature                              |                                |
| --- | --- |
| Outgoing Calls | Yes |
| Incoming Calls | Yes |
| CLIP incoming | Yes |
| CLIP outgoing | Yes |
| Call Forwarding | Yes |
| Call Transfer | Yes |
| Call Waiting | Yes |
| DTMF | Yes |
| Anonymous Call | Yes |
| A-number forwarding | not tested |

Hybird 120 Gigaset Edition settings.
In the Hybird 120 Gigaset Edition go to "Assistants" - "PBX" and click on "New": --> add a new SIP Provider

Provider settings:
Give the Line an unique name. The SIP Trunk registration for Business Sunrise does not need any username and password. As Username use the IP of the Hybird120 GE.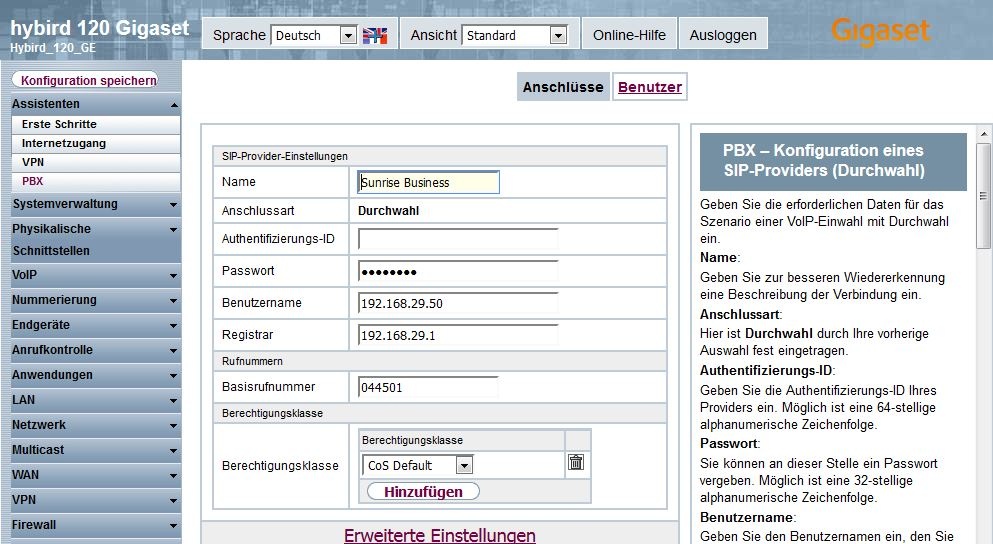 Just add the telephone numbers for this SIP trunk in the "Advanced Settings"
VoIP settings:
Here you can define how the outgoing lines have to look like (e.g. Clip no Screening)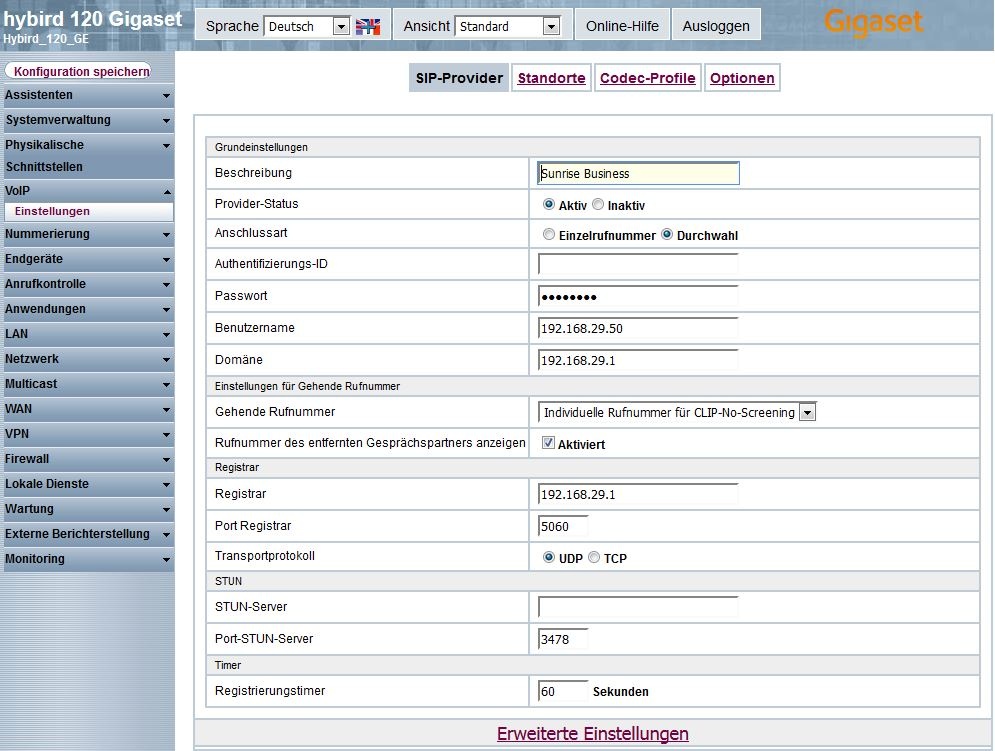 VoIP Menu Advanced settings:
Please choose here the below settings. If using Fax, please deactivate the T.38 Support. Sunrise is not supporting it