Skip to end of metadata
Go to start of metadata
Sipcall Business
| Feature                              |                                |
| --- | --- |
| Outgoing Calls | Yes |
| Incoming Calls | Yes |
| CLIP incoming | Yes |
| CLIP outgoing | Yes |
| Call Forwarding | Yes |
| Call Transfer | Yes |
| Call Waiting | Yes |
| DTMF | Yes |
| Anonymous Call | Yes* |
| A-number forwarding | Yes |
* Must be activated by Sipcall. Only for permanent anonymous calling available.

Hybird 120 Gigaset Edition settings.
In the Hybird 120 Gigaset Edition go to "Assistants" - "PBX" and click on "New": --> add a new SIP Provider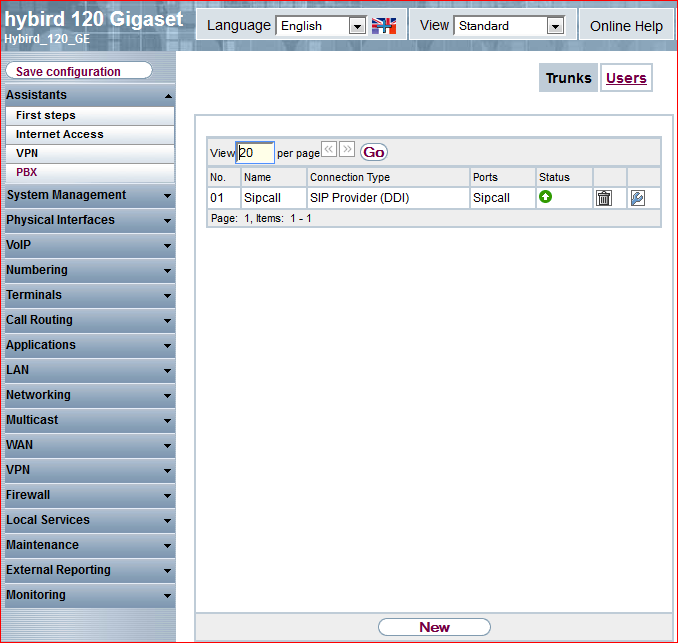 Provider settings:
Give the Line an unique name, insert the Registration user name and Password.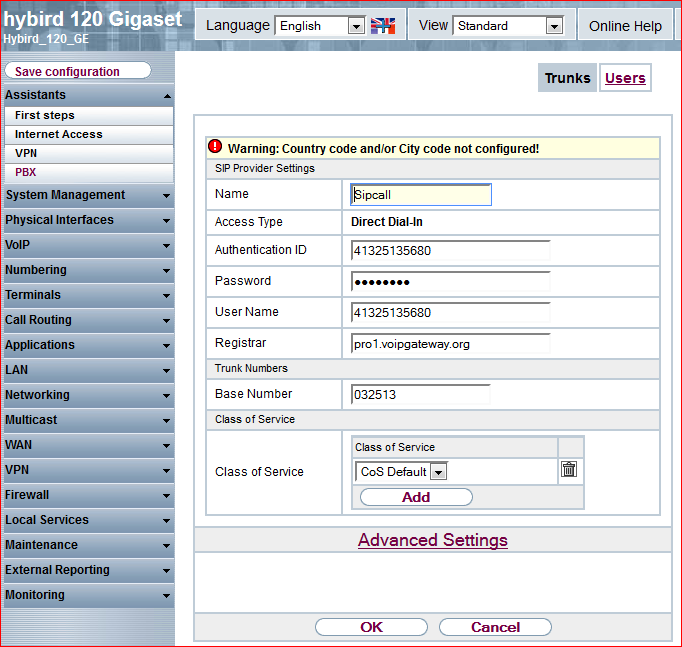 Just add the telephone numbers for this SIP trunk in the "Advanced Settings"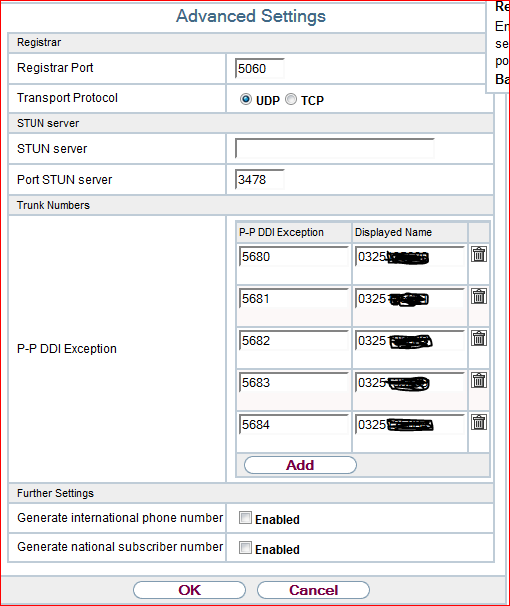 VoIP settings:
Here you can define how the outgoing lines have to look like (e.g. Clip no Screening)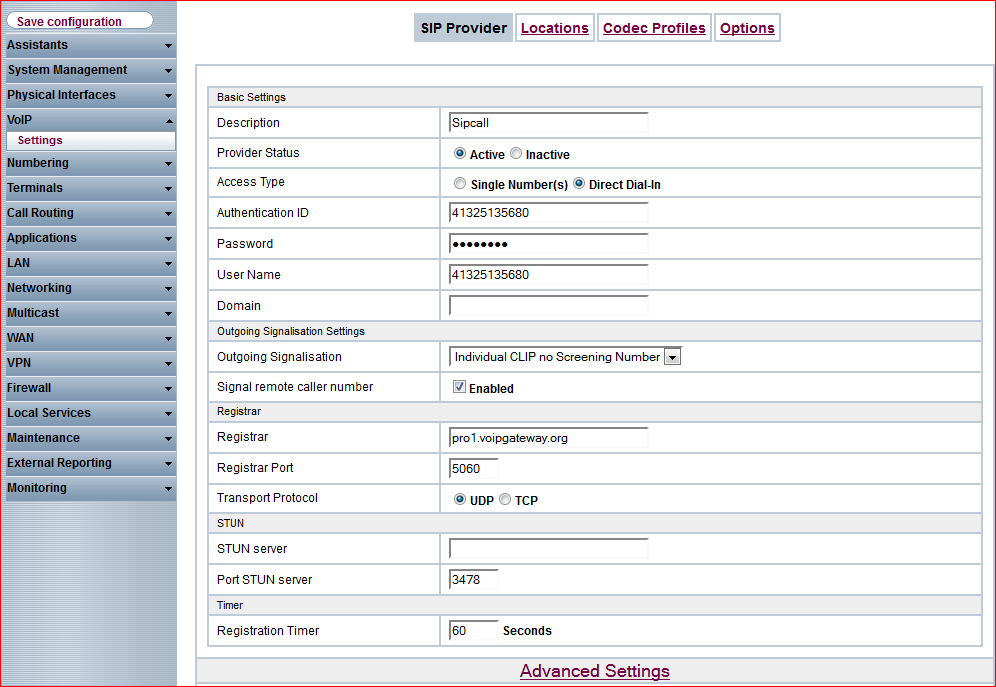 VoIP Menu Advanced settings:
Please choose here the below settings when you use the CLIP No Screening.