Skip to end of metadata
Go to start of metadata
Introduction
In case of  trouble shooting and bug hunting a Syslog server might be a very valuable tool
Install Syslog Server on a local Windows computer
If there is no syslog server available in your network, it is easy to setup a simple server on a Microsoft Windows computer in your network.
Download Sylog Receiver from Secure.IP GmbH or use other syslog server.
unzip MegaLogSyslogTestReceiverV2.zip into the desired directory
execute "MegaLog Syslog Test Receiver V2.exe"
Syslog server setup :
bind the public IP address of the windows machine to the server

select the folder and enter the name of the logfile


everything is already done! 
Maxwell syslog client setup
login to the Maxwell web interface and navigate to the System / System-Log webpage
enter the IP address of your syslog server
activate syslog
select the events you want to be syslogd  (in case you don't know which one to select, select all)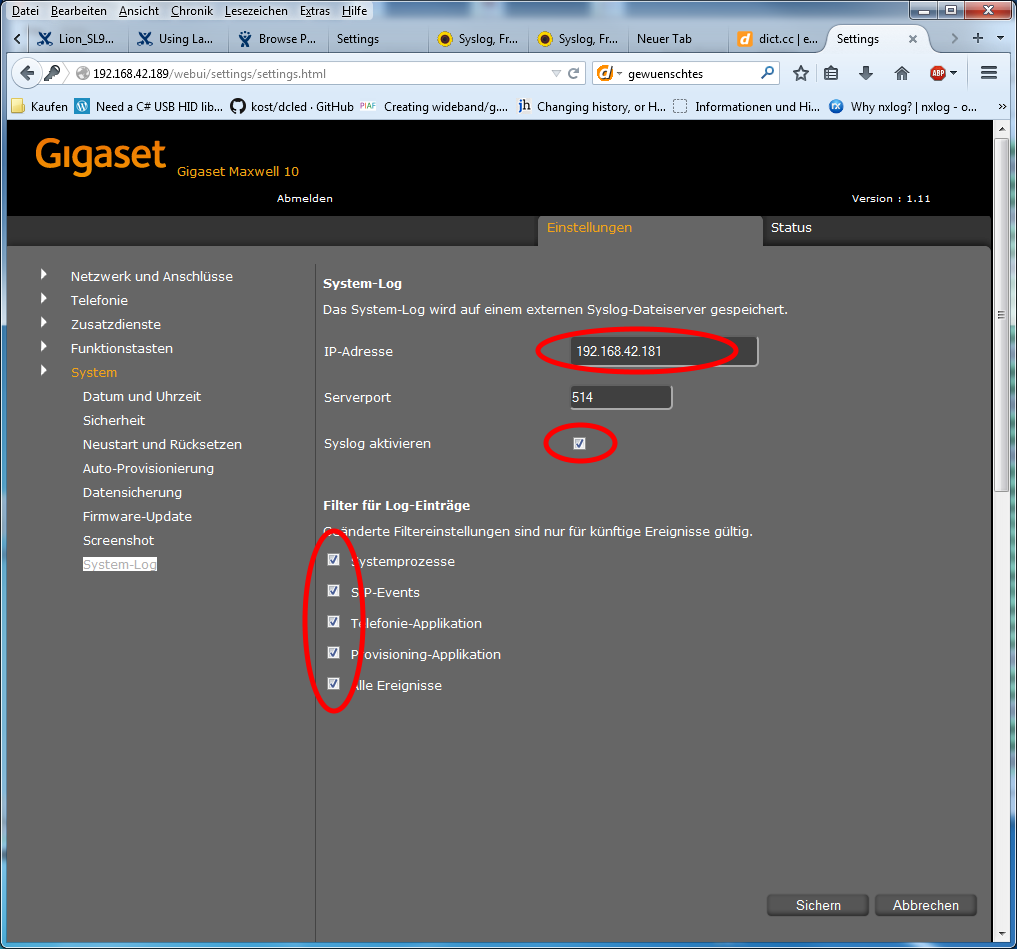 press save button. Ready!