Section
Column
Release Date:
September 2019

Version: RELEASE



mx3-3.14.8-release.bin

What is new?
Changed icon for Quick Dial function key
Display message if call is blocked due to Call Barring list
User Agent Header can be changed
Enhancements   
Call log file increased from 30 to 50 entries
Function Keys: default active account is set by default
Broadsoft: Flexible seating - now possible to logout after a reboot
Voicemail counter improved behaviour
The name of the function key type Line can now also be changed
Transfer popup behaviour improved

DNS SRV+A

DNS and re-register improved


Vodia

[Park + Retrieve] Cannot retrieve a call when no DNS SRV record

Missed calls is not working anymore
SUBSCRIBE with event refer
Bugfixes
Contacts not exported to file
3CX:

Early attended transfer improved
CNIP not updated after call transfer
Retrieve from parking

No missed call when call waiting off
TeleS - Blind transfer behaviour improved
Broadsoft

Missed call list improved

Update feature synchronisation status after reboot.

Wrong QoS values when using TCP transport
MetaSwitch - Call ended after unsuccessful Blind transfer
Video Stream from door station not shown

No Pickup when target has format 11-123456 (ext + customer number)

XML Directory - entries received aren't displayed




Crash after receiving UPDATE before answering the call



Lack of dial tone when outgoing call is performed

Behaviour of WebUI response improved
Known Issues
Column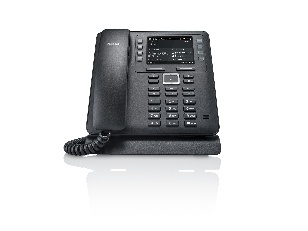 Standard version


Russianversion


...