Skip to end of metadata
Go to start of metadata
sipcall ISP
Gigaset T300/T500 settings
In the Gigaset PBX go to "Configuration" - "Lines" - "Lines" and click on: New Line
Provider settings:
Give the Line an unique name, select the provider sipcall pro (CH) in the pull-down list, insert the Registration user name and Password.

Number Area settings:
Just add the telephone numbers for this SIP trunk. The Country Code and Area Code can be filled in, if different than the default setting.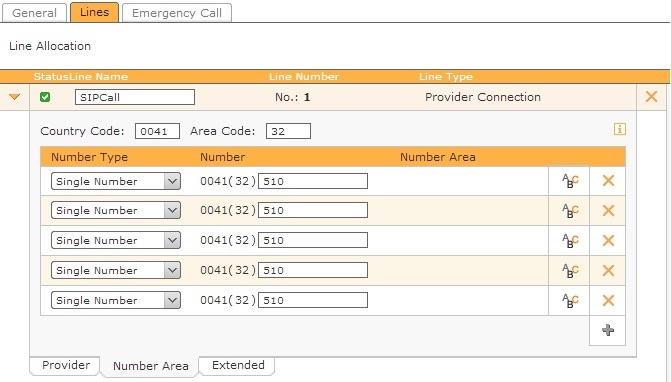 Extended settings:
No changes are needed.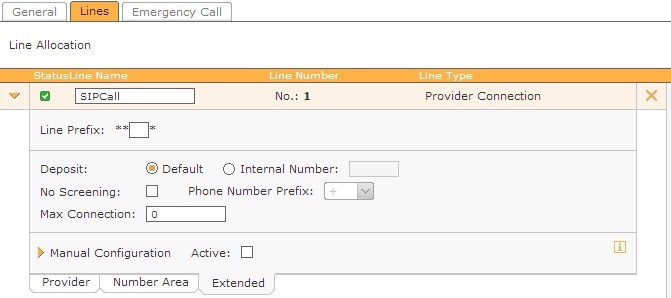 ---
Setup instructions in German